It is increasingly uncommon for a game to be built exclusively around the concept of a co-op experience. Sure, many games have multiplayer components that extend the longevity of a title or allow a second player to drop into the single-player campaign to provide support… but it is an incredibly bold move to make a game that LITERALLY cannot be played without a dedicated co-op partner to play with. No computer AI to fill in for the absent support character either… the newest upcoming release from Hazelight Studios can ONLY be played with a true human co-op partner either in-person or online. It Takes Two is completely committed to the co-op concept in a way that can only be admired for its creativity as well as its brazen audacity… in a marketplace saturated by remakes, remasters, generic first-person shooters and an overload of soulless annualized franchise releases, this game is going to stand for something decidedly different. And in a few short weeks we will be able to tell if this developer will be rewarded for such a high-risk approach.
The best part about this game is that the commitment to co-op is not the only unique feature of this title… it is built around the concept of two characters who are in a marriage on the brink of failure, with the levels designed as a massive metaphor for the rebuilding of their fractured relationship. Just like in a real-life relationship, our dependence on the other co-op player to perform the unique actions on their side that allow us to move forward and make progress opens up a whole new realm of captivating gameplay options. This isn't simply a game where two players can clear an area of enemies faster than one… everything from the level design to the boss battles will require teamwork, intentional coordination of efforts, and most importantly constant communication to successfully advance and finish the story.
Last week we began our series on "Knowing is Half the Battle" by exploring the importance of reading, knowing, and applying the Bible in our lives… if you missed out on that one I would highly encourage you to start there before we move forward:
But, just as "It Takes Two" is only a collection of data in a disk or digital download waiting to be played, the Bible is just another old, dusty book unless it is paired with something to activate it… and that something is PRAYER. This life is also a "co-op only" experience, and a vast majority of the frustration, anger, and depression that exists in the world today is due to many of the "players of the game" trying to play a "co-op only" game in single-player mode. We can do "our part" by standing on the right switch, jumping on the correct ledge, or standing in front of the door that leads to the next stage, but if those efforts are not completed in concert with full cooperation from our partner on the other side, we will feel our progression grind to a halt very quickly. Many of us feel the weight of bearing a burden alone that was designed to be shared with our Creator, and pushing with all of our might on a door that won't open will cause that pent-up frustration and anger to boil over into resentment and hopelessness.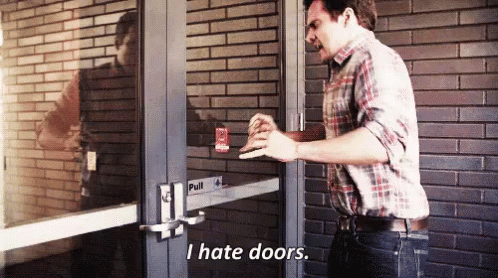 I have spent entire YEARS of my life pushing on doors that clearly say pull in a feeble attempt to make decisions and live life "on my own terms"… and I even foolishly tried to integrate Biblical principles and concepts without truly giving the Lord creative control over my life. I was the very definition of "having a form of godliness but denying its power" from 2 Timothy 3:5. And the even more distressing truth is that my attempts at flying this plane while giving God a mere "co-pilot" role resulted in not only a multitude of sins and poor choices, but a great deal of collateral damage on those who were following my example all the way to its inevitable crash landing.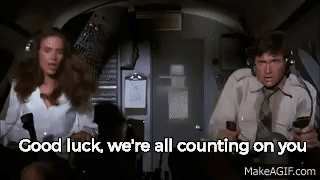 Prayer is much, MUCH more than simply giving God a list of what we need and hoping He will deliver it on time. And it is certainly more than our opportunity to air our grievances with our Maker and ask permission to do our own will. Prayer is the ULTIMATE co-operative communication tool, giving the Lord the opportunity to align us with His will, not the other way around. Prayer was important enough for Jesus Himself to personally perform this activity MULTIPLE times in the Scriptures… as a matter of fact it seems like Jesus was "getting away to pray" an awful lot (Matthew 14:23, Luke 5:16, Mark 6:46, Matthew 26:36, Luke 6:12… you get the idea.) If Christ Himself needed a co-op partner to assist Him in knowing and executing the will of the Father while He was down here, it stands to good reason that we need this even MORE. So now that we know the importance of prayer, there is an even more important question to ask… one we find Jesus's disciples asking in Luke 11…
Luke 11:1-4 Now it came to pass, as He was praying in a certain place, when He ceased, that one of His disciples said to Him, "Lord, teach us to pray, as John also taught his disciples." So He said to them, "When you pray, say:

Our Father in heaven, Hallowed be Your name.
Your kingdom come. Your will be done
On earth as it is in heaven.

Give us day by day our daily bread.
And forgive us our sins, For we also forgive everyone who is indebted to us.
And do not lead us into temptation, But deliver us from the evil one."
This model prayer, also known as "The Lord's Prayer", has been dissected by theologians, Bible scholars, and pastors for thousands of years, all of whom are much more skilled in articulating these than myself. But here is the secret to prayer… it is meant for us to open up ourselves to the Lord's guidance and provision, not to bring Him our priorities and ask for His permission to do what we already wanted to do. He is not interested in being our co-pilot… it is HIS kingdom, and HIS will that we must allow to be done in our lives (Luke 11:2). Prayer is the absolute surrendering of our ideas that we can do any of this on our own or our way… it is an acknowledgment of our complete dependence on Him to provide what we need for each step of the journey (Luke 11:3). It is our opportunity to acknowledge our weaknesses and release the burden of the sins that we carry, while also releasing others of the sins they have committed against us (Luke 11:4).
Let's make it even more simple than that… when we pray we are giving the one and only God priority placement in our life, asking for HIS will to be done in every part of our lives and requesting provision for HIS WILL to be accomplished. Like the movement of a radar dish, prayer is all about allowing the Lord to align US with His priorities… cleansing our minds of our selfish desires, revealing and removing any prideful goals, and challenging and repenting of any sinful motivations. Prayer is what makes the principles of the Bible become PRACTICAL, by actually aligning us individually as well as with our fellow believers in cooperative movement with the Lord's will. Just like in our co-op gaming example, in our adventure through this life we can truly say "It Takes Two".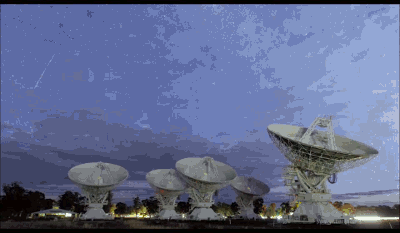 Prayer is not abandonment of our responsibilities, nor is it a mere gesture to give God the feeling of belonging in our day to day lives. It is about placing Him in His proper place as the lead player, asking Him what we need to do in each situation, and then obeying His directions. I can't imagine how difficult it would be to solve the puzzles of "It Takes Two" without constant communication as well as placing our individual priorities aside so we can function in tandem as ONE… and that is exactly what prayer does for us. It brings the words that we have read in the Bible to life, building off of this foundation so we can properly apply it to the puzzles that lie before us. It is a time to listen and learn from the only One who can see the entire level and knows what we need, what we don't need, and where we need to be at JUST the right time to proceed forward. And when we join in prayer with our fellow believers, this power is exponentially multiplied as all of our priorities align in unison with the Lord's will (Leviticus 26:8).
I hope this encourages you today to look at prayer a little differently than you may have previously… certainly we have the right and the expectation to cry out to the Lord in our most distressing times and ask Him for His saving grace. But just as a phone contains many more services than simply dialing 9-1-1 for an emergency, prayer serves a practical daily function as well. It is a constant, ongoing communication with our co-op partner in life to align our radar dish with His signal… and the more frequently we pray, the less time and effort it will take to get our dish pointing the correct direction for optimal reception. This will ALWAYS be a cooperative game that we are playing down here on this earth… it will always "Take Two" to run our lives. The question is are we submitting to Him and the priorities of His will, or are we asking Him to align His movement with our desires and goals?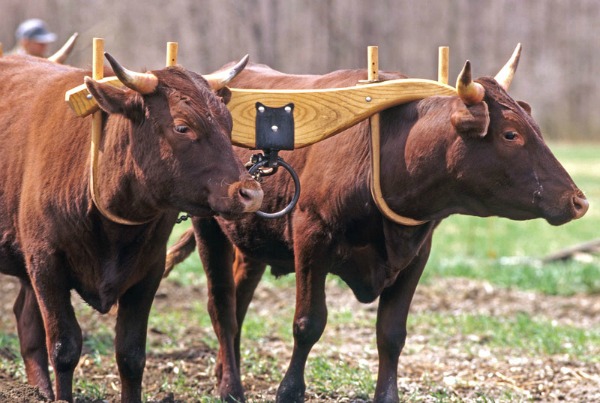 We absolutely have the luxury of prayer to drop off our burdens and cast our cares on Him… but when we are done there is still a "yoke" that we wear and there is still a "burden" we must carry. A yoke is what binds two load-bearing creatures together to keep them going the same direction while they carry a load that neither of them could carry separately. It prevents counter-productive movement by insuring the two beings move as one in lock-step together towards the same destination. Prayer is what keeps us "yoked" to Christ, and the good news is that He absolutely does all the heavy lifting in this relationship. If we join with Him in prayer every day throughout the day, we will find that the burden we were carrying feels a WHOLE lot lighter, and our path to the destination has a lot less painful and annoying detours in it. He not only knows the way, He IS the Way (John 14:6). We will never have a more dependable, knowledgeable, and understanding co-op partner (Hebrews 4:15). And He is the ONLY co-op partner who is available 24-7, 365 days a year, and 366 days on a leap year. Let the power of prayer provide the guidance, provision, and unlock the power you need to solve whatever puzzle you are in today!
Like us? Follow us on Instagram, Twitter, Facebook, or YouTube for our articles and videos!
Facebook: Finding God in the World of Video Games
Twitter: @FindingGodIn_VG
Instagram: Finding God in Video Games
YouTube: Finding God in the World of Video Games
Website: FindingGodInTheWorldOfVideoGames.com
Video versions of our articles are available here: