Love them or hate them, Xbox has done the unthinkable this week by making one of the largest acquisition decisions in entertainment history… Microsoft is purchasing Activision Blizzard, a group of development studios responsible for some of the largest and most recognizable franchises on the planet. From the venerable Call of Duty series to fan faves like Warcraft, Starcraft, Diablo and Overwatch, the exclusive rights to the original titles in these series, the teams that create them, and all their future games will now fall under the Microsoft banner. And this massive power-play is coming at a cost that clearly demonstrates Microsoft's long-term plans to remaining a major player in the game industry for years to come… over 68 billion (with a capital B) dollars. Bethesda last year…. Activision/Blizzard this year… it is starting to feel like Microsoft's version of the Infinity Gauntlet is nearing completion. And while their role as either the hero or the villain in this emerging "Content War" is a matter of perspective, there is one thing that cannot be denied… Microsoft is fully committed to being part of the story all the way to the endgame.
To put this acquisition into perspective, 68 billion dollars is more than just an unfathomable amount of money. Sure, Microsoft is receiving a total of eleven studios for their mind-bending investment, but let's take a peek at some other major purchases that are dwarfed in comparison to this one… Disney picked up the ENTIRE Star Wars franchise for a mere 4 billion dollars and added Pixar to their team for only 7 billion. When we look back at Microsoft's previous decisions to pick up Minecraft (2 billion) and Bethesda (8 billion), those are mere pocket change compared to this one. Even when we account for inflation, the amount of money that Microsoft has laid out to bring Activision Blizzard into the fold is staggering. And while we don't yet know what this means for the future of these franchises on their competitor's consoles, I can't imagine that this level of currency was dropped without some pretty extensive exclusivity plans in mind. Microsoft is playing the VERY long game here, and they have just made a serious statement to the entire gaming world that ALL their chips are in.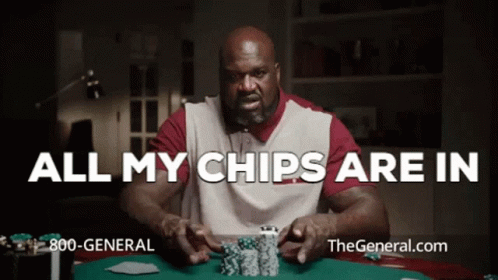 Commitment in life can take on a variety of forms… we wear pieces of jewelry to symbolize our relationships, we purchase articles of clothing to demonstrate our fandom for things we are passionate about, and we invest our most valuable resources such as our time and affection into our favorite pursuits. If you walked into my home right now it would not take long to figure out what I am most committed to… and this would be reflected in every area of my life. From my home decor to the pictures on my phone, to my internet search history and the apps installed on my devices, the internal passions that drive me are clearly demonstrated by my outward level of commitment and investment into them. The higher level of interest I have, the more you will see that area celebrated and pursued. And that is true in our relationship with Christ as well… as a matter of fact, Jesus used a couple of very specific and easily understood examples to help us understand what commitment to Him looks like from His point of view.
Matthew 13:43-45 "The kingdom of heaven is like treasure hidden in a field, which a man found and hid; and for joy over it he goes and sells all that he has and buys that field. Again, the kingdom of heaven is like a merchant seeking beautiful pearls, who, when he had found one pearl of great price, went and sold all that he had and bought it."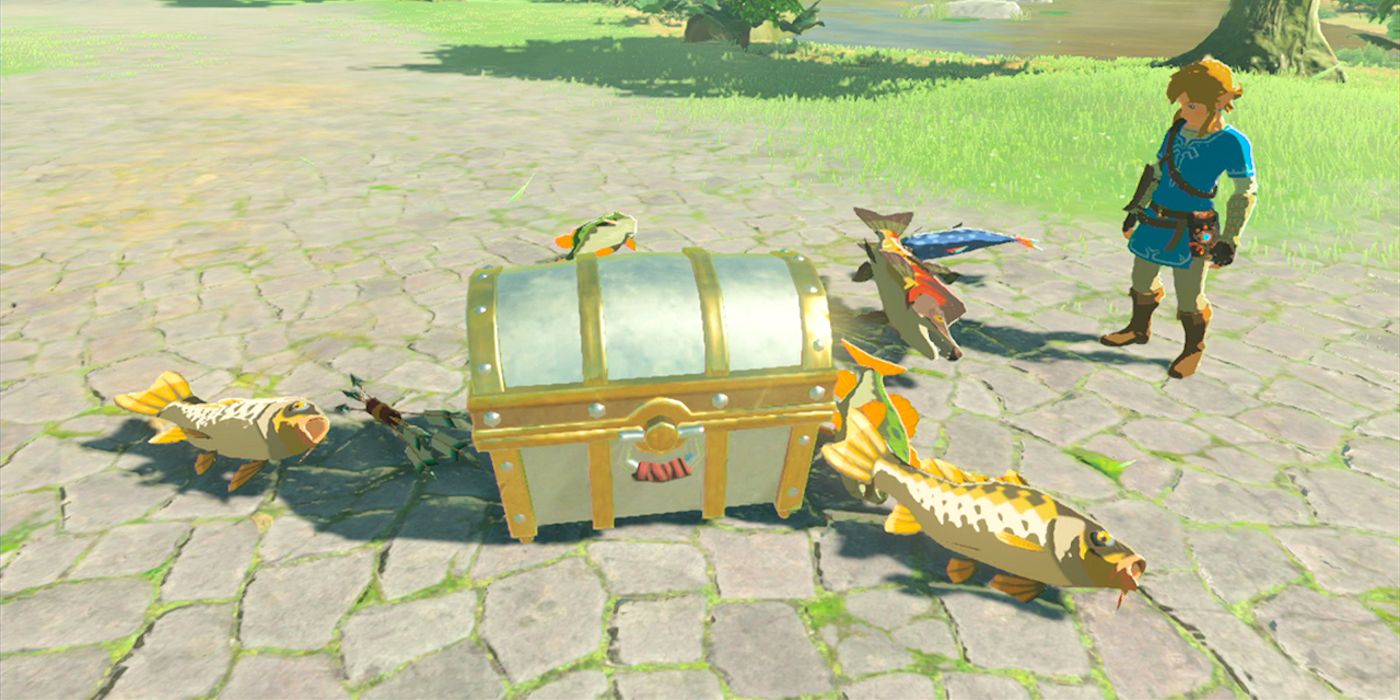 In both of these examples we are seeing how Jesus views the kingdom of heaven… and more importantly how he views our commitment level to the pursuit of it. And in each parable our investment level is expected to be absolute… only those who fully understood the value of the item they had found were prepared to make the ultimate act of devotion, giving up everything they had in order to possess it. This may not be a comfortable concept, but Jesus didn't exactly leave it open to interpretation. As a matter of fact, Christ doubles down on this idea throughout His ministry…
Matthew 16:24-25 Then Jesus said to His disciples, "If anyone desires to come after Me, let him deny himself, and take up his cross, and follow Me. For whoever desires to save his life will lose it, but whoever loses his life for My sake will find it.

Mark 10:17-22 Now as He was going out on the road, one came running, knelt before Him, and asked Him, "Good Teacher, what shall I do that I may inherit eternal life?" So Jesus said to him, "Why do you call Me good? No one is good but One, that is, God. You know the commandments: 'Do not commit adultery,' 'Do not murder,' 'Do not steal,' 'Do not bear false witness,' 'Do not defraud,' 'Honor your father and your mother.'" And he answered and said to Him, "Teacher, all these things I have kept from my youth." Then Jesus, looking at him, loved him, and said to him, "One thing you lack: Go your way, sell whatever you have and give to the poor, and you will have treasure in heaven; and come, take up the cross, and follow Me." But he was sad at this word, and went away sorrowful, for he had great possessions.

Luke 14:25-27 Now great multitudes went with Him. And He turned and said to them, "If anyone comes to Me and does not hate his father and mother, wife and children, brothers and sisters, yes, and his own life also, he cannot be My disciple. And whoever does not bear his cross and come after Me cannot be My disciple.
These verses are just as challenging to us right now as they probably were to those who heard them when He first said them. But Jesus was never shy about explaining the level of commitment required to follow Him… He is only interested in full and absolute devotion. From the very first original commandment in Exodus 20 to the messages to the churches in the book of Revelation, God has been crystal clear over the ages that He is looking for passionate exclusivity from those who are seeking Him… and casual efforts to simply include Him in our lives rather than fully commit to Him are simply not received. Jesus isn't building any timeshares in heaven for part-time houseguests… only mansions for those who have made their calling and election sure (John 14:2, 2 Peter 1:10).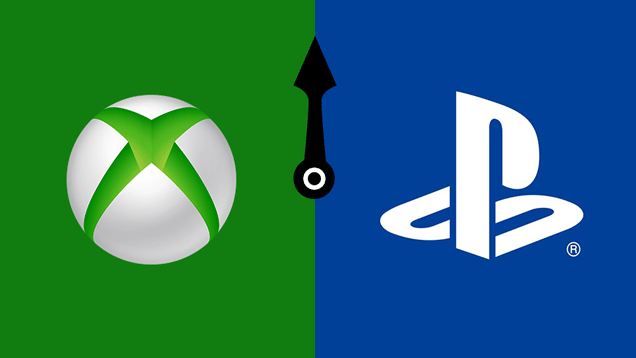 For years many of us who are either fans or observers of the gaming industry have wondered about Microsoft's true motivations within the gaming space… even as an unabashed Xbox fan I can confess that I have been curious if the Xbox console was nothing more than a mere dalliance with new technology for Microsoft. But the acquisition of Activision Blizzard has to convince even Microsoft's harshest critic that they are here to play and here to STAY… not because of what they have said, but because of what they have DONE. Xbox put their money where their mouth is in an unashamed, sacrificial, all-in, global statement of intent that cannot be denied. It wasn't the most popular move they could have made… as a matter of fact they have probably gained even MORE negative response to this action than they tend to get with their usual antics. Their purchase of Activision may create some exclusivity decisions that create complications for those who are not aligned with the Microsoft PC or Xbox console family… making these committed decisions in life often comes with exclusivity clauses that make those on the outside of them less appreciative than those who are either fully aligned or are the direct beneficiaries of those actions. But Microsoft isn't looking to win a popularity contest with this investment… they are simply taking the outward steps that their internal commitment has compelled them to make.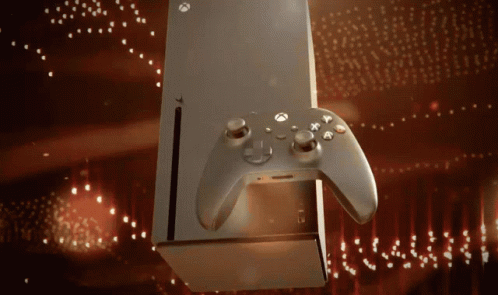 And the same is true for us… our level of commitment to Christ is not only measured in what we say He means to us, but the level of sacrifice in our lives that we are prepared to make in order to possess Him. Do we meaningfully devote our time and attention to the Lord? Are we actively and openly investing into our relationship with our Creator in a way that defines our lives, or is He just a small part of our massive portfolio of interests? If we are prepared to take a truly unbiased look at our commitment level to the Lord, here is a simple question we have to be willing to honestly ask ourselves… one that I have personally been challenged by when I have heard it quoted by others. If we were accused of being in a fully committed and exclusive relationship with Jesus, would there be enough evidence to convict us? This isn't about what we say or even what we choose to display… it is far deeper than that. The Lord is ready, willing, and waiting to be found, but only by those who are willing to make the decision to TRULY seek Him and follow through on all that commitment entails.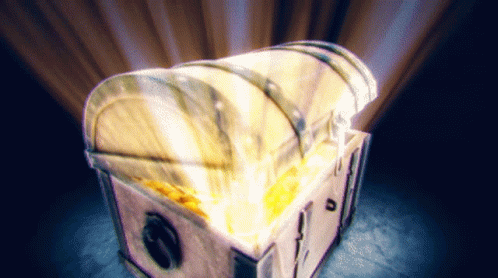 Xbox has clearly demonstrated what that recklessly devoted level of commitment looks like… all their chips have been pushed to the center of the table. They are ALL IN, and their actions have left no doubt that they are fully dedicated to the world of gaming both now and in the future. And when it comes to our relationship with the Lord, we have to be honest and ask ourselves… are we prepared to do the same? The treasure of walking through life hand-in-hand with Christ far outweighs the value of every other pursuit we could possibly have in life combined… He is the pearl of great price and the hidden treasure beyond comparison. And He will fill our lives with joy and meaning beyond our comprehension… but He can't fill a life that doesn't have any room left in it for Him. He isn't looking for a piece of our heart or a bit of our time… He is asking for it all. All or nothing, hopelessly devoted, fully committed… it is time to push all of our chips to the center of the table. It is only in that place of complete surrender and utter abandonment that He can truly be found.
Like us? Follow us on Instagram, Twitter, Facebook, Spotify, TikTok, or YouTube for our articles, podcasts, and videos!
Facebook: Finding God in the World of Video Games
Twitter: @FindingGodIn_VG
Instagram: Finding God in Video Games
Spotify: Finding God in Video Games
TikTok: @FindingGodInVideoGames
YouTube: Finding God in the World of Video games
Video versions of our articles are available here: