At first, I thought this was a joke… like maybe someone high up in Sony was trying to perform a micro-transaction purchase to buy more in-game "glimmer" for their Destiny account, they inadvertently clicked the wrong button, and now they have accidentally purchased the entire company and are too embarrassed to admit it was just a mis-click. But no, this really did happen, and these content wars are escalating QUICKLY. A matter of days after reports came in that Sony lost an estimated 20 BILLION dollars in value when Microsoft announced the acquisition of Activision Blizzard and their massive portfolio of studios and franchises, Sony struck back with a little purchase of their own. For the much lower price of $3.6 billion dollars, Sony has picked up Bungie, the studio that is currently producing the Destiny series and was responsible for creating a little franchise that is virtually synonymous with the Xbox… Halo. First Bethesda, then Activision, now Bungie… Ubisoft, Square Enix, and EA must be standing around like the last kids in class who haven't been picked for the kickball team, wondering when they will be offered an insane amount of money to pledge allegiance to Microsoft or Sony. Now to be fair, Bungie has stated that they will remain committed to continuing to deliver content for the Destiny franchise across all of the platforms it is currently on… but I can't imagine that Sony dropped this kind of coin for the NON-exclusive rights to ONE franchise, even for a series as large as Destiny. So, this begs the question… is this an actual acquisition or merely an incredibly expensive act of asset denial on the part of Sony?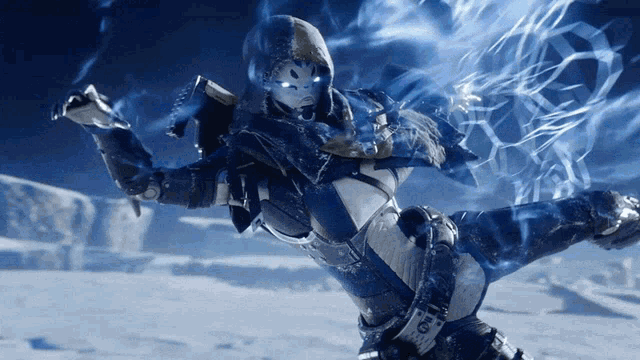 Without having the kind of inside information that would explain the mindset for both Sony (for offering this money) and Bungie (for accepting it), we have to consider the most obvious question… does Bungie have a potential "Halo killer" they are secretly developing that would make sense for Sony to acquire? Or is this the equivalent of Sony watching Microsoft put a giant 10-carat ring on Activision's finger, and their response was to pout outside in the pouring rain, kick some rocks down the sidewalk, and then go out and adopt a random cat to make themselves feel better? Unless Bungie has more in its' future portfolio beyond Destiny, this purchase doesn't seem to make a whole lot of sense on the surface. Unique or early access to Destiny content has been happening for Sony owners PRIOR to this acquisition, so without knowing if Bungie has more up their sleeves than just "more Destiny", it may seem like Sony overpaid for this one. Perhaps the most obvious answer will end up being the correct one… Sony bought Bungie simply so Microsoft could not. And in these budding content wars as well as in our everyday lives, asset denial may not seem to be the most elegant or exciting strategy… but when it comes to some of our most important resources, sometimes we MUST make decisions to win by making a commitment to those things we refuse to lose.
Previously, when we looked at Xbox's Activision acquisition, we looked deeper into our own commitment to Christ through the lens of what we are prepared to sacrifice in order to fully possess Him and all that He has for us. If you missed that, this would be a great place to start…
But commitment means more than simply what we are willing to give up in order to demonstrate the strength and quality of our commitment level. It also means we have to take a deeper look at those areas that must be protected at all costs to MAINTAIN the commitment we have made. And the largest battlefield we face isn't an external one… it is the war that wages inside each of us in a never-ending struggle for dominance. The battle between our spiritual desires and our fleshly appetites is a frequent subject throughout the Bible for a reason… because it never ENDS. It is a daily, hourly, and often times minute-by-minute fight with an opponent that is always lurking in the corners of our mind, waiting to take back control. It can be easy to question our own commitment level to the Lord when these constant attacks are coming from inside of our own minds and hearts… am I truly saved when I am still engaged in this secret struggle? Am I a hypocrite because I still occasionally stumble and fall? Does this make me an imposter because I am still so very imperfect? Wrestling with these honest questions is something that can make us feel like a second-class Christian at best, or a fraud at worst. But as we will find in this gut-wrenching display of honesty from the Apostle Paul, these questions are more common than we realize.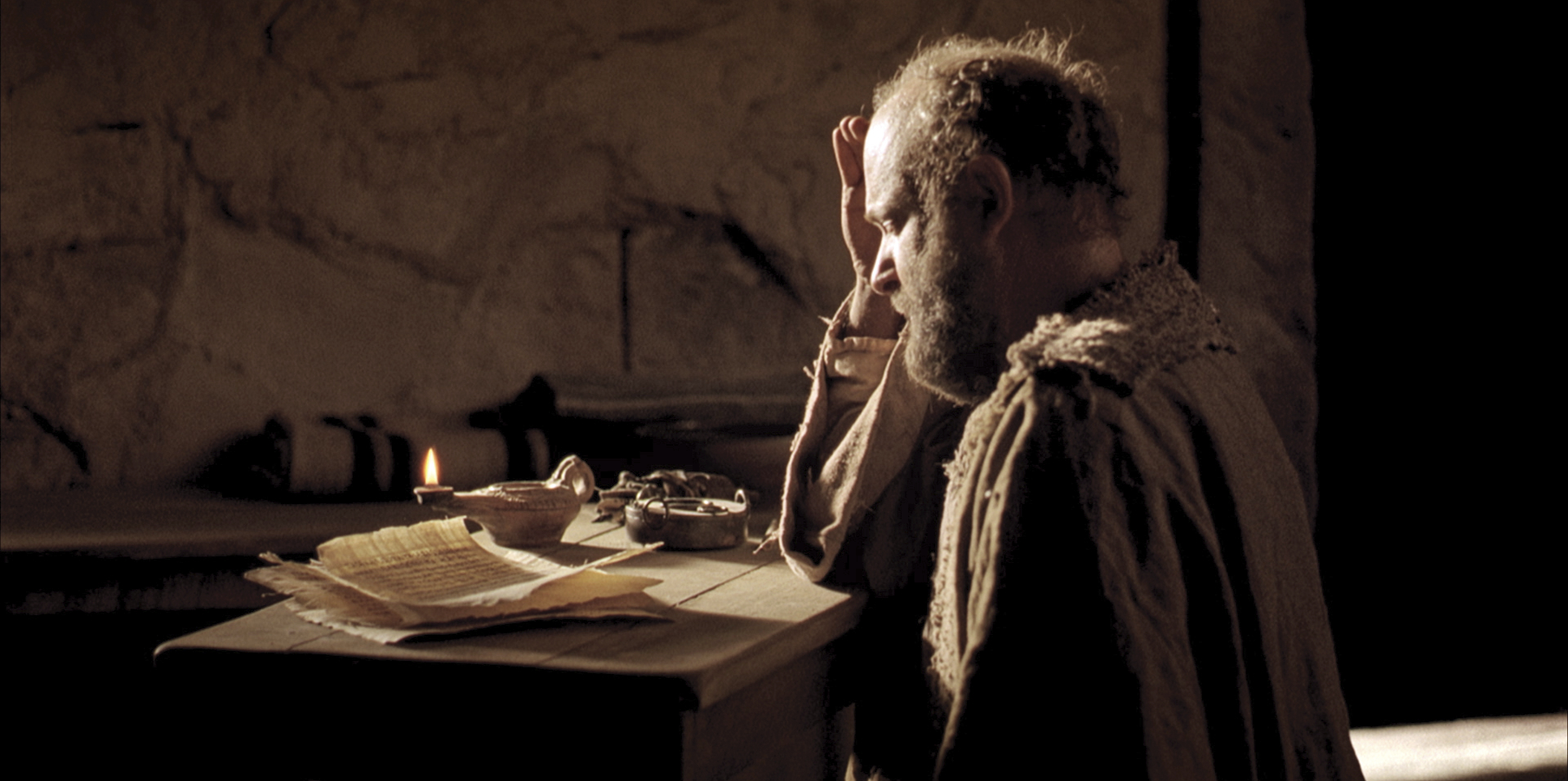 Romans 7:15-24 For what I am doing, I do not understand. For what I will to do, that I do not practice; but what I hate, that I do. If, then, I do what I will not to do, I agree with the law that it is good. But now, it is no longer I who do it, but sin that dwells in me. For I know that in me (that is, in my flesh) nothing good dwells; for to will is present with me, but how to perform what is good I do not find. For the good that I will to do, I do not do; but the evil I will not to do, that I practice. Now if I do what I will not to do, it is no longer I who do it, but sin that dwells in me. I find then a law, that evil is present with me, the one who wills to do good. For I delight in the law of God according to the inward man. But I see another law in my members, warring against the law of my mind, and bringing me into captivity to the law of sin which is in my members. O wretched man that I am! Who will deliver me from this body of death?
That is such an incredibly brave thing for anyone to commit to writing, much less someone of the caliber of Paul. Based on the references within this epistle, this letter to the Roman church was most likely written during or near the end of Paul's third missionary journey… meaning that when Paul wrote these words, he had already completed the majority of his life's work on earth as an apostle and minister for Christ. And after all of his incredible adventures in ministry and church building Paul was STILL fighting a war within himself between his flesh and spirit. So, what is the answer? Christ did not come and give His life for us so we could live a life of defeat and disillusionment. And the truth that answers this question is the same lesson that can be found in the act of Sony purchasing Bungie as a means of preventing them from falling back into Microsoft's hands… asset denial.
Romans 13:12-14 The night is far spent, the day is at hand. Therefore, let us cast off the works of darkness and let us put on the armor of light. Let us walk properly, as in the day, not in revelry and drunkenness, not in lewdness and lust, not in strife and envy. But put on the Lord Jesus Christ, and make no provision for the flesh, to fulfill its lusts.
The solution is as simple as it is challenging… we have to remove any provisions we have made for fleshly failures to occur, and replace the time, energy, and all of our other investable resources into the spiritual things of God. The Greek word translated as "provision" in that verse is the word "pronoia", and it is defined as "advance-knowledge ("forethought"), enabling (allowing for) something to happen." This is a conscious action of making space or providing opportunity for something to occur, such as packing food or clothes for a trip. And this is the intentional decision we each have to make in order to successfully walk in a manner that is consistent with our faith in Christ… to deny time, space, and access to those fleshly pursuits that are contrary to our spiritual growth and use that time to feed our spiritual side through prayer, Bible study, and service to the Lord. We all have limited time on this planet, and none of us have more than 24 hours in the day. How we consciously choose to spend that time, what we choose to do, who we choose to do it with… we are making provision for one side or the other. And the side that we feed the most time and energy into will be the one that wins our most critical and difficult battles.
Galatians 5:16-17 I say then: Walk in the Spirit, and you shall not fulfill the lust of the flesh. For the flesh lusts against the Spirit, and the Spirit against the flesh; and these are contrary to one another, so that you do not do the things that you wish.
The truth about Bungie is that once upon a time it was part of Microsoft… they are the house that built the entire Halo universe. They were part of that team once before, and it would have been all too easy for them to slide back into the fold. But Sony swooped in and denied that from even being a consideration, removing the temptation with finality. Sure, they may have overpaid. But this is an "arms race" that Sony is refusing to lose, and their purchase of Bungie made that abundantly clear. And in the very same way we have to make some tough and costly decisions in our lives that put our resources where our heart is. We once lived a life of service to our sinful flesh and gave no thought to the things of God. But we do not have to serve that selfish master any longer… we have been purchased by Christ. And in the case of this guy, the Lord definitely overpaid for me. But He has purchased not only my freedom from the wages of sin (Romans 6:23), but also my freedom of CHOICE.
We choose each day which part of our selves we feed… our flesh or our spirit. Feeding both equally is a fool's errand… as Christ so clearly pointed out, none of us can serve two masters (Matthew 6:24). So, what will we make "provision" for in our daily life? And what assets will we deny to our flesh in order to ensure our spirit receives the top priority? To be clear, this is NOT a call to some legalistic form of Christianity in which we somehow EARN right-standing with God through our moral choices. This is simply a matter of practicality… as Paul somberly reminded us in Galatians, even as believers in the Lord we still reap what we sow (Galatians 6:7). When we invest into our flesh and its' carnal desires, we will reap the whirlwind that those choices result in. The more we feed our spirit, the easier these fleshly battles become. Will it require a sacrifice? Absolutely. Anything worth possessing usually does. But our commitment to the Lord involves more than merely the receiving of His free gift of grace… it is a relationship between the Creator who has purchased us at an immeasurable cost and His child who is consciously choosing to build an ever-growing dependance on Him each and every day. Winning this war with our flesh is a battle of attrition… and we are the ones who choose the caliber and quantity of the ammunition our opponent possesses. Denying our flesh is not something we do to EARN Christ… it is something we do to LEARN to be like Him.
Like us? Follow us on Instagram, Twitter, Facebook, Spotify, TikTok, or YouTube for our articles, podcasts, and videos!
Facebook: Finding God in the World of Video Games
Twitter: @FindingGodIn_VG
Instagram: Finding God in Video Games
Podcasts on Spotify/Apple/Google: Finding God in Video Games
TikTok: @FindingGodInVideoGames
YouTube: Finding God in the World of Video games
Video versions of our articles are available here: