The months since launch have not been overly kind to the PlayStation 5 and Xbox Series S/X… between the limitations on just FINDING these consoles for purchase to the complete lack of post-launch support in terms of new, high-quality games that give a purpose to the power of these systems, life has not exactly been a bed of roses for them. ACTUALLY though… now that I think about it maybe it HAS. I mean, think about it… why is a bed of roses even a unit of measurement for the purposes of happiness? Have you ever tried to LAY on a bed of roses? They are covered in thorns, the top of the flower is soft and breakable, the stem is hard but not sturdy enough to support weight… for real, who would intentionally make a bed out of these? Who is even coming UP with these analogies? Who wants to lay in a pile of thorny flower mush? I can guarantee you this… since today is Mother's Day, go ahead and instead of giving Mom flowers, replace her mattress and box spring with a few cases of flowers. Let me know how it goes. Okay, enough of that… let's get back to this game.
Despite all of the challenges of finding a PS5 as well as new games to play on it, hope was on the horizon via a new potential franchise named "Returnal". The pre-launch trailers for this PS5 exclusive showcased a dark, mysterious world to explore and a compelling "Groundhog Day" meets "The Outer Limits" storyline with a protagonist who arrives on a planet to investigate a distress signal that turns out was sent by HER. And the body of the victim she arrived too late to save? Yep… you guessed it… she found her own body. Cue "The Twilight Zone" music…
But in spite of the complete lack of fresh PS5 content, something happened shortly after the release of this highly anticipated title that has unfortunately started to become a bit of a marketplace staple… "review bombing". And if you have managed to survive this far in life without ever hearing about this unfortunate practice, let me catch you up to speed. Certainly there are bad games that warrant a low rating… if you disagree just find a game that has the name "Bubsy" in the title and you will understand. But with the preponderance of player reviews submitted through Metacritic, the largest and most recognized aggregator of both professional and personal gaming review scores, a new trend has arisen. For a variety of reasons, individual gamers can effectively "weaponize" their ability to leave a review for a game that can have dramatic ramifications for the developers even if the review score was given for an entirely unrelated and arbitrary reason.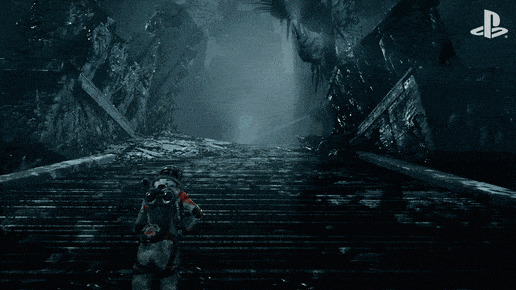 How can we tell if a game is being "review bombed" by the public versus simply being a poor game? Metacritic provides two different metrics… an average collection of review scores by reputable industry professionals, and a second score averaging the reviews from the common everyday gamer such as you and I. So when a game receives a dramatically different score from the "professional critics" than from the gaming public, this is a pretty big indicator that something foul is afoot. For example… the recent release of "It Takes Two" was very well-received, with a professional metascore of 89 out of 100 and a user score of 8.4 out of 10. Very similar scores, right? Super Mario 3D World also scored a 89 from the professionals, and a 8.5 from the users. Again, the margin between the two is very slim, validating that the professional and personal reviews are within a normal threshold. Then we have Returnal… a score of 86 from the pros… and a score of a meager 6.8 as of the time of this writing. Why? Because a MASSIVE influx of dissatisfied gamers gave it a score of 0 or 1, lambasting the choices by the developers to have an incredibly challenging difficulty level, limited saving options, or simply because they COULD.
Let's shoot straight… not every game is for everyone. And since I haven't personally played this game, I can't speak to the fairness of EITHER score. But this trend of "review bombing" has it's roots in more than simply the world of cinema, video games, and other media formats… it is something we deal with EVERY day in our lives. Critics exist EVERYWHERE… second-guessing everything from our choice of clothing, hairstyle, career, hobby, diet, favorite parking spot… if you have a thought about doing something, it seems the world cannot WAIT to comment on it. From the well-meaning souls in our circle of friends and family, to the random opinions of our social media connections, to the unsolicited observations from strangers in the grocery store who simply can't keep their thoughts to themselves… criticism seems to be GROWING at a faster pace than our technology can keep up with it. Interestingly enough, as we are about to see it is sadly nothing new.
The final days of Christ found Him at the house of Lazarus, who He had previously raised from the dead. During His visit Mary, Lazarus's sister, interrupted the proceedings to perform a sweet, loving act of generosity on the One who was about to endure a lifetime's worth of pain in just a few short days… and sadly even this act was criticized by one of those who observed it.
John 12:1-8 Then, six days before the Passover, Jesus came to Bethany, where Lazarus was who had been dead, whom He had raised from the dead. There they made Him a supper; and Martha served, but Lazarus was one of those who sat at the table with Him. Then Mary took a pound of very costly oil of spikenard, anointed the feet of Jesus, and wiped His feet with her hair. And the house was filled with the fragrance of the oil. But one of His disciples, Judas Iscariot, Simon's son, who would betray Him, said, "Why was this fragrant oil not sold for three hundred denarii and given to the poor?" This he said, not that he cared for the poor, but because he was a thief, and had the money box; and he used to take what was put in it. But Jesus said, "Let her alone; she has kept this for the day of My burial. For the poor you have with you always, but Me you do not have always."
Mary was exceptionally vulnerable in this moment, approaching Jesus in front of everyone in this humble and subservient manner. And based on the reaction to this particular ointment, this was also an offering that she gave at a SUBSTANTIAL cost to herself. And in this midst of this tender exchange between an eternally grateful woman and her Savior, what do we find? Stomping all this tenderness under his judgmental feet is an angry critic (Judas) who failed to see the beauty of what was being attempted and instead only saw a waste of resources and a missed opportunity for profit.
Let's get down to us… you and me. In this era of time in which every single decision is exponentially magnified and every word we say or don't say has massive ramifications, many of us are simply afraid to be eaten and chewed up by the critics so we hide our passions and our gifts rather than allow them to be savagely attacked in the open. Like a small bird that we found with a damaged wing and slowly nursed back to health, we are scared that setting the bird loose to fly again will make it a target from hungry predators, or perhaps its' differences will prevent it from being accepted again within its' family. So we keep it in a cage at home… safe, protected, and free to exist within these limited confines. But is it really a bird anymore if it is not allowed to fly? And because of the savagery of the critics in the worlds we occupy, it is easy to hide your gift in whatever realm it exists in simply because NOBODY wants to be review bombed in real life.
Mary was attacked by an angry Judas because what she was doing would not benefit HIM. But clearly Jesus had a completely different view of the situation, not only welcoming the gift but stating that this was a part of His process as He set His face towards the cross. Jesus defended Mary's actions and shut down the critic because He saw her heart… she was not doing this to draw attention to herself or be wasteful, she was honoring her Lord in the only way she knew how. I hope this encourages you today to REFUSE to allow the Judas's and review bombers of the world to silence the offering that is in your heart to give. If there is a song in your heart… SING it. If there is a poem, a painting, a message, a book, a ministry… literally ANYTHING that burns in your heart to do but the fear of the voices of the "critics" has pushed it into the shadows… RELEASE that bird to fly today. We don't know how much Mary knew about what was coming next for Jesus, but these were the LAST SIX DAYS of His normal life on earth. He was on His way to face His biggest, most important challenge, and this was her last chance to give it.
As we wrap up, let's look back at Returnal one more time. I am sure it is not a perfect game… mostly because there has never BEEN a perfect game. Well-meaning critical feedback given thoughtfully and with the intention of support is certainly a welcome part of the user experience, and there is already a patch being provided to update some of the opportunity areas thanks to some of the supportive critical feedback that was received. Not ALL criticism is evil-intentioned or bad. But there are also those "review bombers"… those who serve no purpose other than to tear down one's attempts to do something new and different. And we cannot allow them to stop us from creating, participating, and being involved with our world simply because it is easier to criticize than create. There will ALWAYS be critics… there will always be a Judas in any room you walk into. Even in a room full of believers and the Son of God Himself there was someone waiting to tear down this sweet woman's gift. But she gave it anyway and allowed Christ Himself to be her defense when the haters came to hate.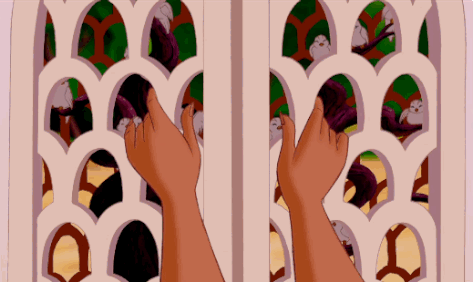 Take Mary's advice… enter the room, invite yourself to the party, and share your gift. Sure, Judas is over there standing in the corner and he can't wait to rain on your parade. Certainly people will attack our methods, your style, your intentions, and anything else you try to do for the Lord and for others. But they only win if they force us to STOP doing what is burning in our heart to do. The most priceless gift Mary possessed to give was still judged by someone else… but she gave it anyways. And the gift that is in your heart to bestow on the world, the gift the Lord placed inside of you to give… someone is going to attack it. Someone who has never done ANYTHING is going to tell you that you are doing it wrong. COUNT on it. And count on the Lord to rise to your defense at the appropriate time and raise you up above the griefers, the trolls, the haters, and the Judas's in the room. There will always be critics… Jesus had them, Paul had them, Mary had them… we will have them. But we must never let them silence our gift or allow us to feel unworthy to offer it. FILL the room you are in with the fragrance of the gift you have been given… those who it is meant for will be blessed, and those who exist to tear you down will reveal themselves for exactly who they are. And either way, the Lord who gave you the gift will be glorified by it. Don't fear the critic… open the cage you have been hiding your dream in and let it FLY.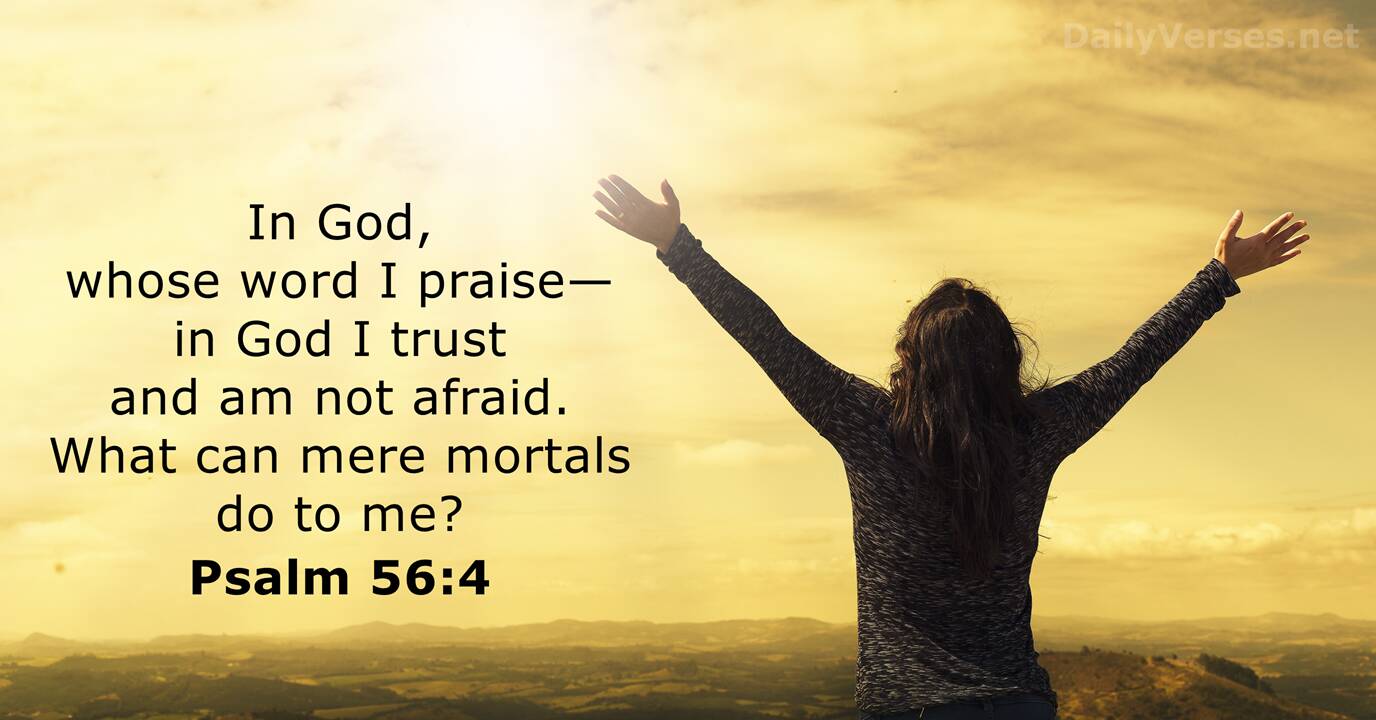 Like us? Follow us on Instagram, Twitter, Facebook, or YouTube for our articles and videos!
Facebook: Finding God in the World of Video Games
Twitter: @FindingGodIn_VG
Instagram: Finding God in Video Games
YouTube: Finding God in the World of Video games
Video versions of our articles are available here: