A little more to the left… no, to the right… throw some fruit… and SNAP! Oh, hello… sorry, I was trying to line up the perfect shot. Maybe you missed the news? Pokemon Snap is BACK… over twenty years after the release of possibly the most original Pokemon game concept ever, Snap has triumphantly returned to our consoles via the Nintendo Switch and it is everything one would expect. Now, newcomers should take note… there is no overworld to explore, no gyms to capture, no battles to fight, and no dungeons to discover here. Pokemon Snap tosses all of the typical trappings of a Pokemon game into the trash and replaces them with an on-rails safari ride. Your goal? Why, to "Snap" the perfect picture of each of it's inhabitants, of course. Wait… what kind of snap were YOU thinking of? A Thanos snap? In a Pokemon game??!! Wow… that's just… wow. What did these sweet little Pokemon ever do to you? Oh… Pokemon Go. All right, that's fair I guess.
While a surface glance may seem like this is a simple Pokemon game for the casual fans, make no mistake about it. Snap may SOUND a lot less difficult than running around capturing a bunch of Pokemon and training them to do battle, but this is far from easy. These Pokemon are running wild and free, and getting a high-rated picture of them in their natural environment requires a lot of skill, use of specific items at JUST the right time, and multiple playthroughs if you truly want to "Snap them all". See, in order to get the best possible picture of each little Pokemon you will need to scout out the area that they inhabit and give them a chance to get used to your presence in the area. You will also need to experiment to find which items have no effect, a HUGE effect, or an undesired effect. No two Pokemon respond to the same stimuli in the exact same way, so 100% completion of this game is predicated on a great deal of study, trial and error, and a commitment to finding the perfect combination of timing and preparation to achieve success.
As a believer in Christ, I have accepted the "Great Commission" that Christ left us with prior to His ascension…
Matthew 26:18-20 And Jesus came and spoke to them, saying, "All authority has been given to Me in heaven and on earth. Go therefore and make disciples of all the nations, baptizing them in the name of the Father and of the Son and of the Holy Spirit, teaching them to observe all things that I have commanded you; and lo, I am with you always, even to the end of the age."
But through my experiences in life I have found that fulfilling this mission is not as easy as simply throwing a "Poke-ball" full of Bible verses at those who have not made the same commitment that I have. Even the most well-intentioned and genuine believers can struggle with sharing their faith, for the same variety of reasons that taking a perfect picture of Pokemon doesn't just fall into place. The specific path in life that led me to Christ may not be relatable to someone who has had a very different background… and some of the Bible stories and verses that encouraged me to give my life back to my Creator can have little or no impact on someone else, necessitating an entirely different approach with the Gospel. There is truly only one way to heaven (John 14:6), but the means of discovering that way is as unique for each of us as the fingerprints we were designed with.
Some grew up in church and had a wonderful experience, while others were completely turned off by the environment they observed. Some had a Bible believing family who supported their belief in God at an early age, and others may have never held a Bible in their hands to this day. The environment that may have encouraged many to grow in their faith may have also shunned others… people who are now bitter and resentful at a concept that caused them nothing but pain, leaving them with more questions than answers. So how do we fulfill the calling to reach others with our faith when we are experiencing difficulty discovering that common ground? Well, the greatest evangelist recorded in the Bible has a few thoughts on the subject that he would like to share…
1 Corinthians 9:19-23 For though I am free from all men, I have made myself a servant to all, that I might win the more; and to the Jews I became as a Jew, that I might win Jews; to those who are under the law, as under the law, that I might win those who are under the law; to those who are without law, as without law (not being without law toward God, but under law toward Christ), that I might win those who are without law; to the weak I became as weak, that I might win the weak. I have become all things to all men, that I might by all means save some. Now this I do for the gospel's sake, that I may be partaker of it with you.
The Apostle Paul in this letter to the church at Corinth explains the secret to "catching them all"… showing us that the key to reaching others is not merely in the content that is given, but the context. He did not come from a position of "enlightenment" or superiority due to his status as a believer, but as a SERVANT. If you want to take great pictures of Pokemon, you cannot simply send them an invitation to come meet you and expect for them to show up. If you want an authentic "snap" of Pokemon in their natural environment, you cannot simply throw a Pokeball at them, capture them, and expect them to appreciate that action with a smiling photograph to commemorate the event. And yet many times as believers, we do exactly that and then wonder why we come home at the end of the day with an empty camera.
Christ gave us the greatest example of this as He was invited into the homes of those He was trying to reach, and He was labelled as a "friend of tax collector's and sinners" by the religious leaders of the day for His efforts (Matthew 11:19). But He was simply emulating what He Himself called us to do as well… to go where THEY are, meet them at their place of need, and approach them with a servant's heart. A funny thing I noticed in the journeys of Christ on earth… He was never asked to leave or thrown out of someone's house when He came to share His mission with others. But He was REGULARLY run out of town by those who called themselves "righteous", because they completely misunderstood both Him and His message. A message that was simple to understand and yet still seems to be misinterpreted to this very day…
Luke 19:10 For the Son of Man has come to seek and to save that which was lost.
To SEEK and to SAVE. And if we are all being honest, most of us tend to be a lot better at talking about the "saving" part than actually performing the "seeking" part. Let's get down to where this meets us in our real world environment… we were not called to merely "invite people to church". Nothing wrong with that, but there is no reference of Christ inviting non-believers to attend the synagogue with Him, nor do we see Paul writing letters to the churches asking them to do a better job mailing out invitations. Jesus and Paul went to THEM, spent time with them, and got to know them as PEOPLE, not just as prospective converts. Reaching others for Christ is not a weekly mission, it is a daily lifestyle. It requires getting our fingernails dirty and sometimes our hearts broken as we get to know others and their needs, and THEN, when the Spirit leads us, pointing them to the One who has saved us from ourselves and can do the same for them.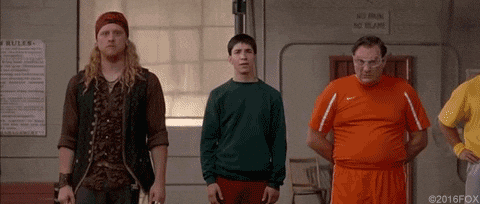 There is a secret to catching them all in Pokemon Snap, and it is the same as the secret to catching souls for Christ. If we are insistent on throwing "Pokeball" Scriptures at others like some kind of dodgeball and expecting that to change someone's life, well… it WILL change their life, but not in a positive way. More like a wrench to the face. We must follow the examples of Christ and Paul… find a way to SERVE them. Have dinner with them. Authentically get to know them… not as a conquest, but as a fellow traveler on this safari. As they allow us, learn their dreams… their stories… their fears… and their battles. And as the Spirit of God speaks to us, share with them how the Lord helped us, and He can help them, too. It may not happen on our first pass though the level, or the second, or the fifth. It typically won't happen until the right combination of their needs, our willingness to serve, and the Lord's grace all align.
Witnessing requires PATIENCE…authenticity in desire, uniqueness in approach… and did I mention PATIENCE? Just as the Lord is patiently waiting to return until every possible soul is saved (2 Peter 3:9), we will have to be patient and understand that just as our path to the Lord was unique and perfect in it's own way, so will everyone else's that has been called to follow Him. Crafting the optimal safari trip in Pokemon Snap to capture the perfect pictures doesn't happen on the first try, and it certainly won't happen without a great deal of effort and commitment. And similarly, gathering this harvest for Christ doesn't happen by merely tossing out some Scriptures, calling out everyone's sins, and then wondering why nobody shows up to church. We must show personal commitment to the soul we are trying to reach, approach them as a servant, and let the Spirit speak THROUGH us when the time is RIGHT, and not a moment before. When I reflect on how the Lord saved me, I realize it was not a singular moment, a specific sermon, or a well-placed pamphlet. It was a collection of souls over the years who privately prayed for me when I didn't even know it…provided a shoulder to cry on when I needed it… showed patience with me when I was my own worst enemy and didn't realize it… and shared the love of Christ with me when I was finally at my rock bottom and prepared to hear it. And reaching others for the Lord is the same messy, challenging, beautiful process… one that cannot be rushed or forced. So let's slow down, get to know those we are trying to reach for the Lord, meet them where they are at, and come to them with the heart of a servant. Gotta catch 'em all!!!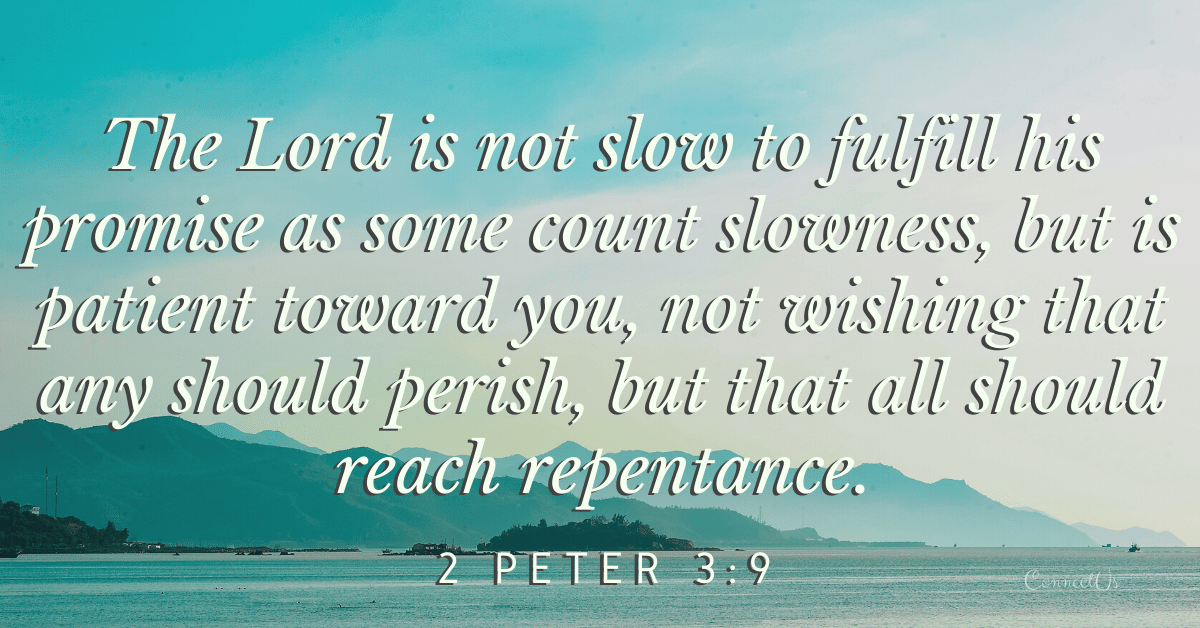 Like us? Follow us on Instagram, Twitter, Facebook, or YouTube for our articles and videos!
Facebook: Finding God in the World of Video Games
Twitter: @FindingGodIn_VG
Instagram: Finding God in Video Games
YouTube: Finding God in the World of Video games
Video versions of our articles are available here: