There is a lot of excitement in the air as we are mere weeks away from the launches of both the Xbox Series S and X consoles as well as the PlayStation 5, but as we are closing in on this date with destiny it seems like we have failed to talk about something very near and dear to my heart… or more appropriately my HANDS. We have talked until we are blue in the face about the power of these consoles, their storage capacity, the loading times, the enhanced visuals… we have talked about almost everything except the part that brings it all together. The part that we will actually physically hold and use for hours on end to interact with our fancy new toy and the exciting new worlds it will open up. The unsung hero of our video game experiences, even if it gets thrown in frustration at times… the controller.
From the very first rectangular controller on the original NES to the modern, ergonomic-based controller styles we enjoy today, the design and function of these have evolved alongside each console generation to provide everything from a more comfortable shape, faster response times, and additional features. It mat seem hard to believe, but there was a time when a grenade would go off right next to you, and your controller would not react at all. There was a time when controllers just sat there, lifelessly, in our hands as the entire world could explode around us and we felt nothing. There was a time before "force feedback" and "vibration" became commonplace in controllers, and this experience is now an EXPECTATION because we have found that one of the best ways to feel immersed in a game is to, you know, actually FEEL it.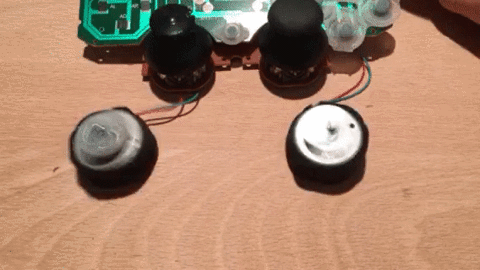 Honestly, it would be hard to go back now. I am so used to that familiar jolt when I hit a corner in a racing game or even just feel the tug on the fishing line in Animal Crossing, it just doesn't feel natural without it. Fortunately, this will continue to be present in our controllers of the future as both Sony and Microsoft will continue to support this feature in their next controllers. While the original Xbox One controllers will continue to work on both of the new Microsoft consoles, Sony is launching an entirely new controller that is a sleek upgrade to the previous Dual Shock design called the DualSense. This is a huge upgrade to the old "rumble" motors with dual actuators that feature "haptic feedback", meaning you will feel the recoil differently when firing different weapons, or the difference in terrain when driving on a street as compared to grinding through mud.
I am really looking forward to trying this new technology out for myself in a few weeks, because it is really hard to get excited about a controller until you actually, you know, FEEL the difference. With all of the new information on new games, new graphical capabilities, faster loading times… these are all things we can SEE. It is much harder to get an understanding on what something FEELS like until we actually get to hold it in our hands. Much of the human experience is made up of "feeling", whether it is an emotional feeling or a physical one. A lot of it depends on context. I like the feeling of frosted flakes crunching in my mouth… it is familiar and reassuring. If I am eating banana pudding and I feel that same crunch, I'm going to be slightly concerned.
As believers in Christ it can be easy for us to want to trust our "feelings", or at least give them the opportunity to have a voice in our choices and decisions. But as we will see in the story of Naaman, if we go by what we see and feel we will often miss out on the very blessings that God has for us. In 2 Kings 5 we find the story of the commander of the Syrian Army, Naaman. At that time the Syrians were the largest military power in the world, making Naaman quite an important and powerful man. But he was also afflicted with leprosy, a condition that in that time was incurable, contagious, and life-threatening. Leprosy was dangerous because the bacterial infection would destroy nerve endings, eliminating the pain signals they would typically send to the body. The body could not FEEL the pain or danger, putting the infected individual at risk of doing long-term harm to their body simply because they couldn't FEEL themselves doing it.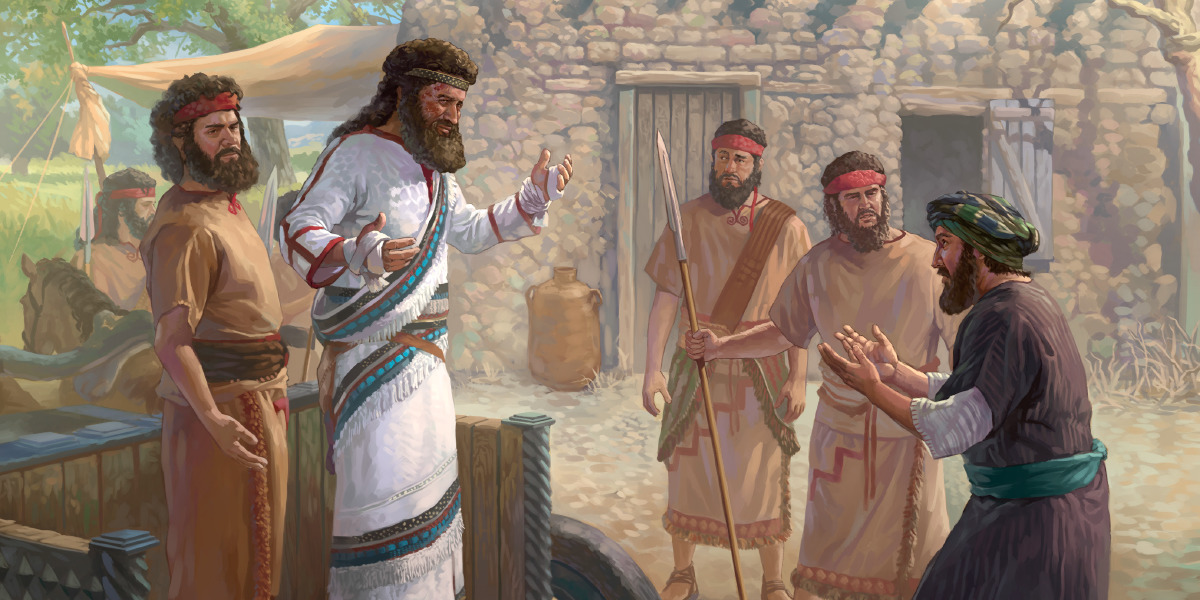 Feelings are important, or we wouldn't have them. But as critical as they are to protecting us, they can also be misleading if we depend on them for guidance. As we continue in 2 Kings 5, Naaman is informed by a young Jewish captive that there is a prophet in Israel who could heal his leprosy, the prophet Elisha. Naaman traveled all the way to Israel, to meet with him, but he was about to be tested on his remaining "feelings" before his healing could begin.
2 Kings 5:9-14 Then Naaman went with his horses and chariot, and he stood at the door of Elisha's house. And Elisha sent a messenger to him, saying, "Go and wash in the Jordan seven times, and your flesh shall be restored to you, and you shall be clean." But Naaman became furious, and went away and said, "Indeed, I said to myself, 'He will surely come out to me, and stand and call on the name of the Lord his God, and wave his hand over the place, and heal the leprosy.' Are not the Abanah and the Pharpar, the rivers of Damascus, better than all the waters of Israel? Could I not wash in them and be clean?" So he turned and went away in a rage. And his servants came near and spoke to him, and said, "My father, if the prophet had told you to do something great, would you not have done it? How much more then, when he says to you, 'Wash, and be clean'?" So he went down and dipped seven times in the Jordan, according to the saying of the man of God; and his flesh was restored like the flesh of a little child, and he was clean.
Naaman was offended by how simple and yet repulsive this action would be. Elisha, through the guidance of the Lord, was testing Naaman to see if he was truly ready to receive the healing from a God who does many things contrary to what we see, feel, or think. God was challenging Naaman directly to come to him on HIS terms, not as a general, as a conqueror, or even as a grown adult who likes clean bodies of water… but as a trusting child. It can be easy to over-think the ways of God because we like to believe in what we can SEE and what we FEEL, even when He has promised us that He directs our paths (Proverbs 3:6). When we feel stressed, panicked, or scared… those feelings are NOT from God. He has NOT given us a spirit of fear, but of power, love and a sound mind.
2 Timothy 1:7 For God has not given us a spirit of fear, but of power and of love and of a sound mind.
It is okay to feel things, but not to be GUIDED by them. The river Jordan still FELT nasty to Naaman… it was dirty and inconvenient and kind of embarrassing. But that was the ONLY place Naaman could find his healing, in a place that he would have never looked, in a place that had NO prior or future demonstrations of healing power. It wasn't about what he felt, it was about his obedience to God when his feelings, his emotions, and everything he saw told him it was too easy, too strange, and beneath him.
I hope this encourages you today that whether you are still making up your mind about what you believe about Jesus or simply not sure about the path He has placed you on… it may not make sense from our natural vision. It may not FEEL the way we want it to feel. It may seem weird… that's because it is. The whole thing is impossible to understand from the scope of our human mind. An omnipotent deity came to earth as a mortal man just so we could murder Him, which in turn would save us so we can live with Him forever. The act of accepting Him almost seems too easy to wash away all of sins. The act of baptism almost seems too basic and simple to confirm our birth into new life. But this is EXACTLY what God told Naaman to do… accept His word with obedience, go dip in the water, and receive his healing. It didn't have to make sense or feel good. It simply had to be DONE.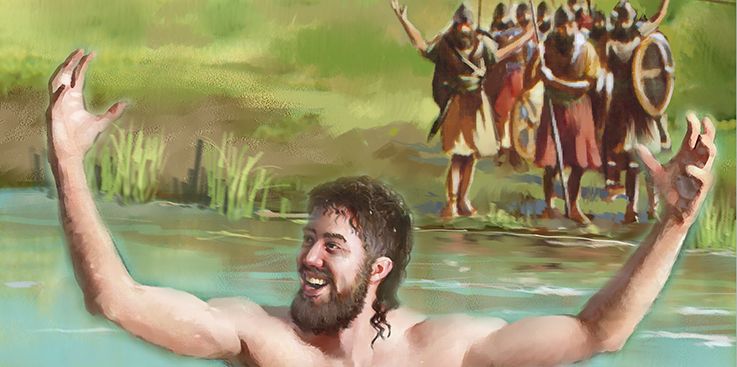 So… what feeling is standing in your way of God's promises? What has He told you to do, but it doesn't make sense, or it might be embarrassing, or maybe it seems too small to actually make a difference? Whatever it is, the only way we receive the healing and the blessing to embrace the next step in our walk with Him is to do the thing that may not FEEL right, but if He told us to do it He has His reasons. If you are waiting for an invitation to follow Him… here it is. Join all of us who were formerly sin-damaged lepers who have been given new life through Him. And if you have been following Him for a while but He just asked you to jump in a nasty river that doesn't feel right or seem to make sense right now, I can promise you that NONE of it will make sense… not until you have followed through and obeyed. We have to do more than simply BELIEVE that the water can heal us… we have to take action on that faith and jump in.
Like us? Follow us on Instagram, Twitter, Facebook, or YouTube for our articles and videos!
Facebook: Finding God in the World of Video Games
Twitter: @FindingGodIn_VG
Instagram: Finding God in Video Games
YouTube: Finding God in the World of Video games
Video versions of our articles are available here: