BioWare… just seeing this name floods me with emotions that run the gamut from the highest of highs to the lowest of lows. They gave us the game that is STILL my favorite game of all-time, Star Wars Knights of the Old Republic. They crafted what is, in my view, the greatest and most inter-connected trilogy in gaming history, Mass Effect… a series that demonstrated an incredible level of guts and determination as the developers built a universe from the ground up that immediately felt both familiar and extraordinary. And Jade Empire… MAN was that an outstanding original Xbox game, with legitimate humor and pathos that deserves to be revisited. But lately the name "BioWare" doesn't have quite the same ring to it, with massive missteps such as Mass Effect: Andromeda, a fatally flawed attempt at expanding the Mass Effect universe without bringing the soul of it along for the ride. And then they doubled down with the commercial failure that was Anthem… a massive flop that was intended to launch an entirely new franchise on par with Destiny.
So… where do they go from here? It is no secret that part of the issue was an exodus of top talent from the studio that had given us so many amazing stories in the past. In the incredibly competitive world of video game development, it is simply not feasible to keep entire development teams together for twenty years and not expect them to want to launch their own dreams at some point. These challenges are not unique… as a matter of fact every studio faces these same obstacles as they continue to iterate on their original visions or boldly attempt to take us on entirely new ones. The Mario franchise has just celebrated it's 35th anniversary, and despite a few small missteps (cough cough MARIO PARTY 10 cough), it has retained its quality over the years and is arguably as strong as it has ever been. Whether we choose to blame Bioware for some of their decisions that don't look very good in hindsight, or if we openly acknowledge that even the best studios push out a lemon every now and then, either way we are still standing here at a decision point. What happens next?
This is a conundrum most of us face at some point in our lives. I know I certainly have. After a large, painful, "can't sweep this under the rug" moral failure, it is difficult to figure out what to do next, especially as a believer in Christ. In our current society, we are exceptionally quick to shoot our wounded, especially if the individual stepped on a land mine of their own free will. The wrong words, the wrong actions, the lack of the right words or actions… we have all observed careers vanish, friends and family disappear, and fortunes crash as those who have committed "unpardonable sins" either intentionally or accidentally are rapidly erased from history and rejected as social lepers for the rest of their days.
So here is a truth bomb. I have sinned. I have made horrible mistakes in my life… some accidental, but many were completely intentional. I have failed people I cared about, and I have failed people I have never even met. But despite my moral failures and mistakes of the past, God has chosen to use me ANYWAYS. God can't use perfect people, because they don't EXIST. We have ALL sinned, and when it comes to sin there isn't an acceptable quantity.
Romans 3:23 For all have sinned and fallen short of the glory of God.
Since we are ALL guilty of either sins of commission or sins of omission, the next part of the problem is "What do we do now?". Every believer has a purpose and a call of God on their life, and that doesn't simply go away because of a dark past or even a recently tarnished present…
Romans 11:29 For the gifts and the calling of God are irrevocable.
In the context of these verses God is speaking of those who actually MURDERED His Son, and yet He still has not removed them from their place of calling. I doubt anyone reading this voted to kill Jesus… but even if you DID, you STILL have not been removed from your calling or the gifts that God has given to you. His plan and purpose for you REMAINS. Now you might say, "Yeah, but you don't know how bad I messed up." Trust me, if you knew some of my sins you would probably feel differently about me as well. Fortunately, the caliber of our sins has NO bearing on what God has chosen. Did you see that word, "irrevocable" in the verse? That is the Greek word "ametameletos", which means without regret… without remorse… a situation in which NO change of mind can take place. You don't seem convinced. Let me help you out with a bit of math.
Think of the highest number you can imagine. No… more than that. Keep going. Now multiply that number by ZERO. What happens? It becomes zero. Whether the number is high, low, or somewhere in between, ANY number multiplied by zero inevitably becomes zero. And that is how God looks at our sin in comparison with the calling He has on our life. He zeroed it ALL out, whether it was little or much. He CAN'T change His mind on the gifts He has for you. Not won't…. CAN'T. He has made it impossible for Him to do so. Now, this is all well and good, but we still have a problem we haven't covered. Even if God can still use us, what do we do now? We have fallen… we have sinned. We have failed in a way that feels disqualifying, and even if God doesn't see us that way, people still do. Don't worry, we have an excellent example of that as well.
Matthew 26:69-75 Now Peter sat outside in the courtyard. And a servant girl came to him, saying, "You also were with Jesus of Galilee." But he denied it before them all, saying, "I do not know what you are saying." And when he had gone out to the gateway, another girl saw him and said to those who were there, "This fellow also was with Jesus of Nazareth." But again he denied with an oath, "I do not know the Man!" And a little later those who stood by came up and said to Peter, "Surely you also are one of them, for your speech betrays you." Then he began to curse and swear, saying, "I do not know the Man!" Immediately a rooster crowed. And Peter remembered the word of Jesus who had said to him, "Before the rooster crows, you will deny Me three times." So he went out and wept bitterly.
Peter, one of the three most intimate followers of Christ, had as horrible as a fall from grace as any believer ever could. While most of Christ's followers ran away when He was arrested, Peter was the only one recorded who openly denied even KNOWING Him. His best friend… the Man he proclaimed to be the Son of God… he now CURSED the name of the Messiah who was about to die for his sins. That's a pretty big one… no matter how far you have fallen into sin, trust me when I say that our predecessors have felt the agony of letting down the Lord as well. But this was not the end of his story. Jesus still had BIG plans for Peter, as we will see shortly after Christ returned to life…
John 21:15-19 So when they had eaten breakfast, Jesus said to Simon Peter, "Simon, son of Jonah, do you love Me more than these?"

He said to Him, "Yes, Lord; You know that I love You." He said to him, "Feed My lambs."

He said to him again a second time, "Simon, son of Jonah, do you love Me?" He said to Him, "Yes, Lord; You know that I love You." He said to him, "Tend My sheep."

He said to him the third time, "Simon, son of Jonah, do you love Me?" Peter was grieved because He said to him the third time, "Do you love Me?" And he said to Him, "Lord, You know all things; You know that I love You." Jesus said to him, "Feed My sheep. Most assuredly, I say to you, when you were younger, you girded yourself and walked where you wished; but when you are old, you will stretch out your hands, and another will gird you and carry you where you do not wish." This He spoke, signifying by what death he would glorify God. And when He had spoken this, He said to him, "Follow Me."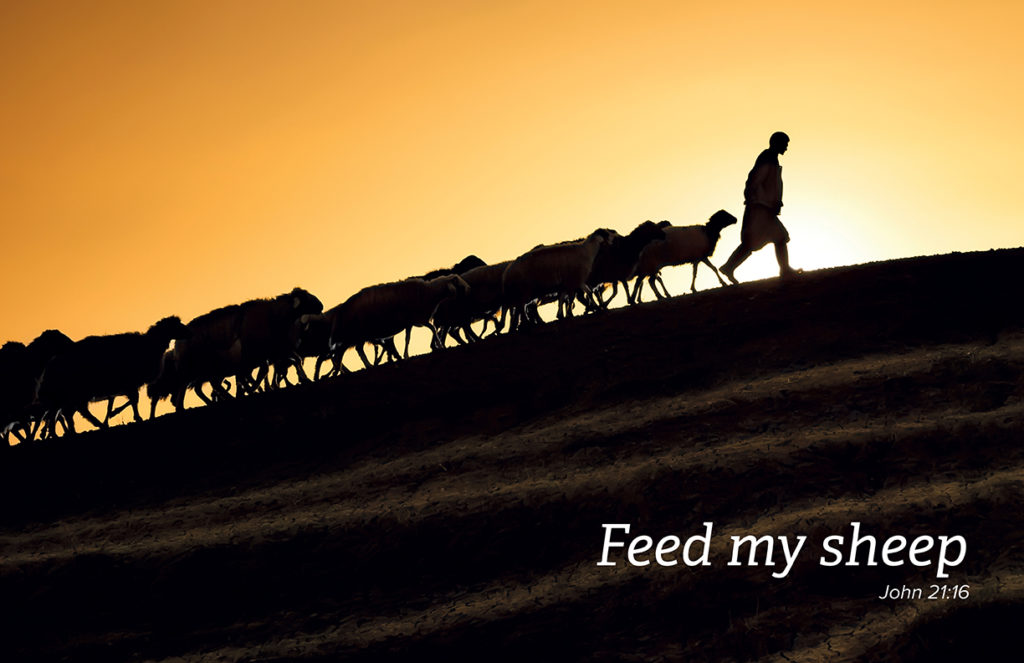 Now there is a deeper lesson in here that we can't get into today in regards to why Jesus asked Peter three times, "Do you love Me?". Maybe if you ask REALLY nicely we can dig into that one later. MAYBE. What we will focus on TODAY is the fact that each time Jesus gave Peter a command to feed and take care of his "sheep", meaning the flock of believers that would remain down here once Christ ascended a short time later. He did not tell Peter to run away and disappear, or simply send encouraging letters from afar. He told him to FEED the sheep… to fulfill the calling that God had placed on his life. Jesus looked all the way down to the end of Peter's life and encouraged him, letting him know that he saw the end of his race. Jesus saw that one day Peter would give his life for the very Lord that he had just denied a few days earlier.
Bioware, like Peter, has made some mistakes. And both of them made their mistakes on a BIG stage, where they could not be hidden. They did not live up to their pedigree, and they let everyone down. But the story only stops there if they choose to let it. The same hands that gave us Anthem also crafted a couple of the best stories ever told in the video game medium. And the same mouth that openly cursed and denied Christ would boldly proclaim him in front of the same priests who killed Jesus without fear in Acts 4:8-12…
Acts 4:8-12 Then Peter, filled with the Holy Spirit, said to them, "Rulers of the people and elders of Israel: If we this day are judged for a good deed done to a helpless man, by what means he has been made well, let it be known to you all, and to all the people of Israel, that by the name of Jesus Christ of Nazareth, whom you crucified, whom God raised from the dead, by Him this man stands here before you whole. This is the 'stone which was rejected by you builders, which has become the chief cornerstone.' Nor is there salvation in any other, for there is no other name under heaven given among men by which we must be saved."
This Peter wasn't just forgiven… he was MOTIVATED by a mission. And he absolutely fulfilled it, spending the rest of his life leading others to the Lord he had once betrayed. We can make the same choice… not to deny that we were once sinners in need of the grace of God, but to repent and move FORWARD to do the work He has called us to do. Peter wept, he grieved, he repented… and then when He came back to Christ He was told to GO. Go and feed the sheep. Go and fulfill the destiny that cannot be revoked. Go finish the race. And I encourage each of us to do the same… He saw our end from our beginning and chose us anyways. We can't undo what lies in our past, but we still have a calling to fulfill. Leave that broken "Anthem" behind in the dust along with any other weights that you are carrying from sins that have been covered by the blood of Christ, and let's make something worthy out of the gifts we have been given!
Like us? Follow us on Instagram, Twitter, Facebook, or YouTube for our articles and videos!
Facebook: Finding God in the World of Video Games
Twitter: @FindingGodIn_VG
Instagram: Finding God in Video Games
YouTube: Finding God in the World of Video games
Video versions of our articles are available here: