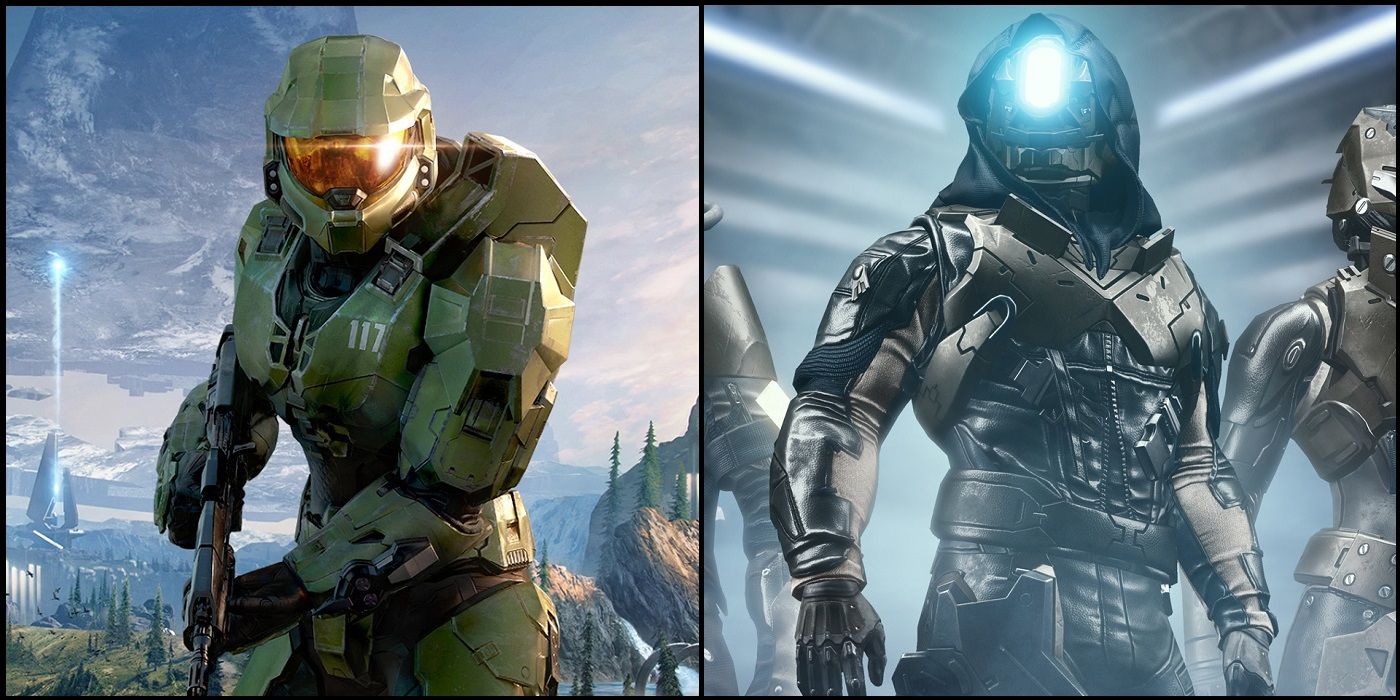 Happy birthday to you, happy birthday to you, happy birthday dear… both of you? Wait… Bungie AND Halo are celebrating their anniversaries? While all of the news lately has been about Halo Infinite and the 20th anniversary of Bungie's original Xbox collaboration, Bungie is not-so-quietly celebrating an anniversary of their own in their new sandbox, Destiny 2. That's right, Halo is now 20 years old and we have Bungie to thank for the existence of this venerable franchise and perhaps the longevity of the Xbox console as well. But not to be outdone, Bungie is celebrating their 30th anniversary in a big way… and perhaps a very FAMILIAR way. Bungie is releasing some all-new in-game content for Destiny 2 along with a batch of weapons that look like they fell straight out of the Halo universe…
From a design clearly inspired by Master Chief's iconic pistol to swords that bear a striking resemblance to a certain Covenant energy sword, these are certainly some very clear homages to the Halo playground that Bungie created and eventually sold to Microsoft to fund their new adventure. To be fair, Bungie has included elements inspired from their entire history of game releases including Marathon, Myth, and even bringing back some fan favorites from the original Destiny (hello Gjallarhorn, my old friend)… but if we are all being honest, it is the Halo-themed content that is the main draw. For better or for worse, Bungie will always be linked to the juggernaut they built when they created Halo… and the most recent Halo release seems to be borrowing some inspiration just as liberally from the Destiny series of games.
Halo Infinite finally took the leap into an open-world map, with an emphasis on exploration and participating in "instanced events" around the map… all hallmarks of the gameplay in the Destiny series and NEVER associated with the Halo franchise. But the largest commonality between the two is the way Halo Infinite has been clearly built in the "games as service" business model, with the ability to continue to add-on to the game for years to come without needing to add a new number to the title (hence the name "infinite"). Both Destiny and Halo are in a position to inspire each other to iterate on their own ideas as well as improve on the other's concepts, and as a fan of both franchises this is a GOOD thing. While they cannot collaborate in the traditional sense for legal reasons, pushing each other to become the best versions of themselves is good for them, good for their fanbases, and ultimately good for the product they are creating. The worst thing that could possibly happen to any video game franchise is to become stagnant and fail to grow along with the industry, slowly becoming obsolete and failing to recognize that the needs of its' audience have changed. Fortunately for all of us, it seems Halo and Destiny continue to remain intertwined, pushing each other to continue to deliver their best work.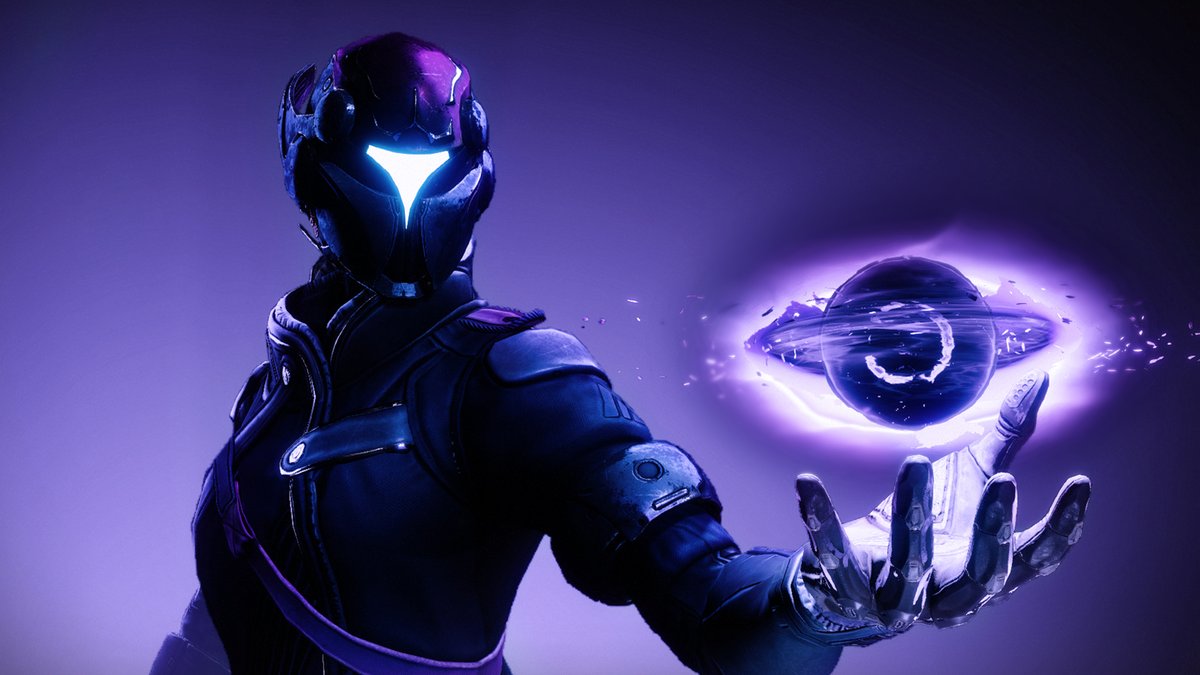 As followers of Christ, continuing to grow and build on our faith is not always easy. We have a tendency to fall into comfortable and predictable patterns once we find a status quo that works for us, and the constantly pressing demands of the world around us in our everyday lives makes spiritual growth even harder to maintain. Family, work, bills, school, bills, home, more bills… these mounting pressures are not going to patiently wait for us to finish our "devotional time" so we can tend to them. And as a result, it is easy for us to reach a nice, relaxing, complacent plateau in our faith… not because we intended to, but because we stopped building, growing, and expanding on the foundation we received. And the foundation of faith we received from Christ was never meant to be the place where we stop… it's just the place where we get this life-long project started…
1 Corinthians 3:9-14 For we are God's fellow workers; you are God's field, you are God's building. According to the grace of God which was given to me, as a wise master builder I have laid the foundation, and another builds on it. But let each one take heed how he builds on it. For no other foundation can anyone lay than that which is laid, which is Jesus Christ. Now if anyone builds on this foundation with gold, silver, precious stones, wood, hay, straw, each one's work will become clear; for the Day will declare it, because it will be revealed by fire; and the fire will test each one's work, of what sort it is. If anyone's work which he has built on it endures, he will receive a reward.
Our salvation is a gift… it is not something we achieve or earn (Ephesians 2:8-9). But this is merely the foundation that we are building on throughout the course of our lives, and it is absolutely an expectation that we should be ACTIVELY building. I am pretty sure "passive building" does not exist… as a matter of fact, when a foundation is not continually built up and maintained we tend to see EROSION, not progression. And this is not something we can build up ALONE… as a matter of fact, we are EXPRESSLY committed to building each other up TOGETHER…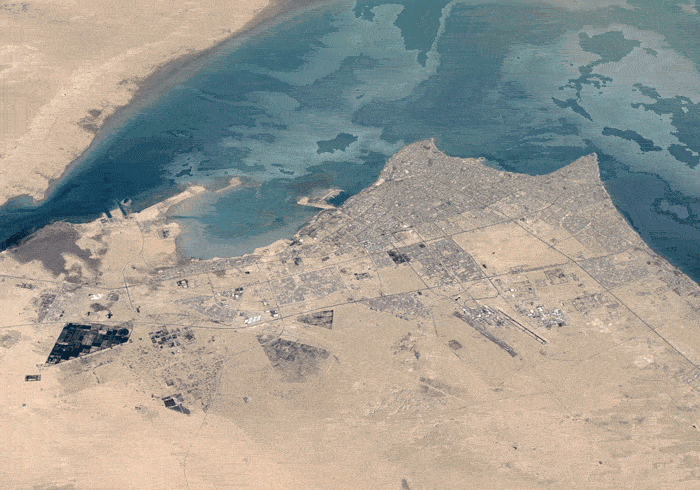 Hebrews 10:24-25 And let us consider one another in order to stir up love and good works, not forsaking the assembling of ourselves together, as is the manner of some, but exhorting one another, and so much the more as you see the Day approaching.

Matthew 18:19-20 "Again I say to you that if two of you agree on earth concerning anything that they ask, it will be done for them by My Father in heaven. For where two or three are gathered together in My name, I am there in the midst of them."
The reality about reaching a point of comfort and stagnation in our lives is that this tends to occur the most when we no longer surround ourselves with like-minded believers who challenge us and push us to grow into all that Christ has destined for us. The worst video games ever made tend to occur in a vacuum where critical feedback is ignored, boundaries are not explored, and parity reigns supreme. When gaming developers no longer check the pulse of the world around them for relevance or listen to feedback from sources other than those that validate their own opinions, they tend to drop some pretty big clunkers. And similarly, if we do not surround ourselves with those who will hold us accountable to OUR "Destiny" and press us towards the "Infinite" knowledge and wisdom of Christ, we will also remain stagnant in our faith and fail to achieve all that the Lord has for us down here.
Proverbs 27:17 As iron sharpens iron, so a man sharpens the countenance of his friend.
Here is the question we all must answer… do we actively seek out and engage ourselves with fellow believers who force us out of our comfort zones, press us deeper into unfamiliar territory, and challenge us to continue to build on the foundation of our faith? Or do we surround ourselves with voices that keep us in a safe, comfortable place that limits our growth and prevents us from exploring the deepest parts of our calling? Foundations were designed to be BUILT on… and as a community of believers we are charged with both outreach as well as upward growth. The more we build upon the foundation of Christ in our personal lives, the greater our impact will be as we reach out with the love of Christ to others. And it is through the intentional intersection of our faith with others that helps us find these new challenges and collaborate to overcome them.
Our enemy would like nothing more than for us to find a nice quiet place, continue to do the same thing day after day, and serve Christ in our own safe, predictable, private corner of the world. But as we see with the unique way that both Halo and Destiny continue to acknowledge and push each other to refine their games and grow their audience, we NEED the iron-sharpening fellowship of those who will encourage us to leave our comfortable sandbox and explore the places we would have never dared to attempt on our own. It is dangerous to go alone… but it is even MORE dangerous not to go at all and remain alone in the safety and security of the cave. Let's commit ourselves to seek Godly fellowship and accountability with those who comfort us AND challenge us in growing in our faith. A deeper "Destiny" of "Infinite" possibilities awaits… but only if we are prepared to BUILD each other up together 🙂
Like us? Follow us on Instagram, Twitter, Facebook, TikTok, or YouTube for our articles and videos!
Facebook: Finding God in the World of Video Games
Twitter: @FindingGodIn_VG
Instagram: Finding God in Video Games
TikTok: @FindingGodInVideoGames
YouTube: Finding God in the World of Video games
Video versions of our articles are available here: