The 2021 Game Awards closed out the year with a bang, giving us a glimpse at some exciting new games to look forward to in the future while also celebrating the most remarkable achievements of the titles we enjoyed THIS year. But before we start salivating over the reveal trailers for the adventures we will be taking on in the near future (Star Wars: Eclipse, Wonder Woman, and Elden Ring can't get here fast enough), the games that we enjoyed in 2021 definitely deserve their moment in the spotlight. And the top honors for "Best Multiplayer Game, "Best Family Game", and most importantly "Game of the Year" went out to none other than "It Takes Two", an impressively unique co-op adventure game that we absolutely loved during our hands-on time with it. If you didn't pick this one up when it came out earlier this year, it is time to remedy that decision. Just make sure you bring a friend or are prepared to make a new one… because as the title implies, you can't play this one alone.
"It Takes Two" literally cannot be played without a co-op partner, either through local couch co-op or online. It doesn't matter how skilled we might be in any other game, this title is built around two players working together in tandem to solve environmental puzzles and overcome challenging platforming areas. For some gamers, the biggest challenge may not be the actual obstacles within the game itself… it may be convincing someone to take the 20-ish hour journey along with them through this fun and emotional story. It is a battle that is designed for a very specific pair of gamers… and finding someone who is willing to make this time commitment may mean that many gamers will miss out on playing the "Game of the Year". To be fair, almost all of the games that were recognized or nominated for awards may not be for everyone, at least not right now. For example, many of the games like Ratchet and Clank: Rift Apart and Returnal were released exclusively on the PlayStation 5, a console which is still incredibly hard to find for many of us (including your friends here at Finding God in the World of Video Games). And of course, with so many great games coming out each year most of us have to choose between them simply because of time commitments and financial constraints. I would love to play Metroid Dread, but I simply don't have the time. It is an adventure that I am absolutely looking forward to when the time is right, but it simply isn't the right challenge for me to take on right now.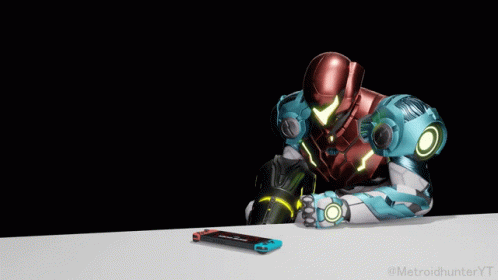 As we reach the end of yet another incredibly unique and challenging year, most of us tend to reflect on more than just which games were our favorites… it is a great time for self-reflection, as well. What were our "Game of the Year" moments? What projects got delayed, pushed back, or maybe cancelled in our personal lives? What parts didn't live up to our expectations, or perhaps were rushed and resulted in massive disappointment? Taking the time for a little bit of personal introspection is important, both to honestly review what we have learned from the year that lies behind us as well as looking forward to the choices that await us in the year to come. And choosing WHICH adventures we are meant to take on in life as well as WHEN we are meant to engage in them can be the hardest challenge of all.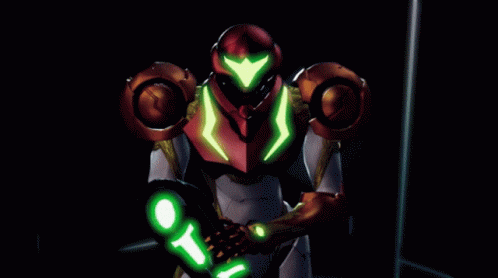 If you are gazing at an uncertain future or perhaps looking towards a new year that is filled with more questions than answers, you are not alone. Even as followers of Christ, the path forward can look a lot less like a clearly defined roadmap and a little more like a master's degree version of "connect the dots". Even the Apostle Paul, who heard from the Lord as clearly as any of us could ever hope, seemed to bump into this dilemma during his evangelistic travels…
Acts 16:6-10 Now when they had gone through Phrygia and the region of Galatia, they were forbidden by the Holy Spirit to preach the word in Asia. After they had come to Mysia, they tried to go into Bithynia, but the Spirit did not permit them. So passing by Mysia, they came down to Troas. And a vision appeared to Paul in the night. A man of Macedonia stood and pleaded with him, saying, "Come over to Macedonia and help us." Now after he had seen the vision, immediately we sought to go to Macedonia, concluding that the Lord had called us to preach the gospel to them.
It seems like it would have saved Paul and his companions a lot of time, effort, and energy if the Lord had simply, you know… just told Paul to go to Macedonia in the first place. Just imagine how much they charged him back then to rebook his travel… plus all that time on hold with the travel agent… and if he was using Southwest he might get stranded… I mean, ain't nobody got time for that.
Let's take a look at another believer after God's own heart who struggled with this issue… King David. David typically had his heart in the right place, but his timing was not always right. And some of the adventures that he had in mind were certainly worthy battles to take on… but they were not battles that belonged to HIM. For example, David earnestly wanted to build a permanent temple to honor the Lord, but this particular project was not David's to complete…
2 Samuel 7:1-3 Now it came to pass when the king was dwelling in his house, and the Lord had given him rest from all his enemies all around, that the king said to Nathan the prophet, "See now, I dwell in a house of cedar, but the ark of God dwells inside tent curtains." Then Nathan said to the king, "Go, do all that is in your heart, for the Lord is with you." But it happened that night that the word of the Lord came to Nathan, saying, "Go and tell My servant David, 'Thus says the Lord: "Would you build a house for Me to dwell in?

2 Samuel 7:12-13 "When your days are fulfilled and you rest with your fathers, I will set up your seed after you, who will come from your body, and I will establish his kingdom. He shall build a house for My name, and I will establish the throne of his kingdom forever.
David wanted to build a temple to God, and one WOULD be built… but not by David. David's son Solomon would be the king who was destined to complete this particular project. And this was a theme that appeared more than once in David's life. Sometimes David was guilty of jumping the shark, and other times he tried to go back to what he was most comfortable with INSTEAD of advancing into the next phase of his journey. David was kind of well-known as a giant slayer (just ask Goliath), but this was not his PERMANENT profession. Lingering in the past can be hazardous to your health… but don't take MY word for it.
2 Samuel 21:15-17 When the Philistines were at war again with Israel, David and his servants with him went down and fought against the Philistines; and David grew faint. Then Ishbi-Benob, who was one of the sons of the giant, the weight of whose bronze spear was three hundred shekels, who was bearing a new sword, thought he could kill David. But Abishai the son of Zeruiah came to his aid, and struck the Philistine and killed him. Then the men of David swore to him, saying, "You shall go out no more with us to battle, lest you quench the lamp of Israel."
David had been a warrior king for just a bit too long… his time as a warrior was at an end and his time to fully embrace his role as KING had arrived. But David seemed to have missed this memo, or perhaps he never received it. Either way, this message was about to be delivered with finality by one of Goliath's sons until another warrior intervened and saved David's life. David had made his mark as a "giant-killer", but now it was time to lay down that familiar mantle for others to take up and take the next step into his destiny as king. There were always going to be more giants to fight, but these were someone else's battles now. The Lord was forcing David to graduate and take some slightly less comfortable steps into a future that required it.
It would be fantastic if the Lord would present us with a clearly defined plan for this upcoming year complete with a color-coded schedule… but that is not how He works. Maybe you are struggling with some decisions as we approach the threshold of a new year… the murky waters of choosing a relationship, having kids, changing jobs, buying a house, taking a missions trip, starting a ministry, or any of the other thousands of choices that we are faced with have HUGE ramifications. Perhaps you are trying to decide if it is time to leave your current comfort zone and embrace a new challenge, or maybe you are trying to take on something new and ambitious, but the doors aren't opening for you. If there is anything I have learned through watching these video game awards, it is that the path forward is ALWAYS unpredictable. NOBODY was expecting "It Takes Two" to win "Game of the Year" honors when it was first announced… honestly, some of you may be hearing of this game for the first time. And that is because it is not an adventure that everyone was prepared to take when it came out… and maybe it still isn't. It was the right game at the right time, but not for EVERYONE.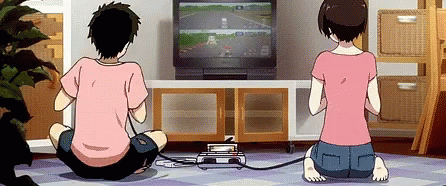 The Lord doesn't do "copy, cut, and paste" adventures with His children… we each have a very unique destiny to explore and an adventure that is specific to each of us. And because of that, we cannot simply try to emulate other believer's paths, stubbornly stay in our same comfortable and familiar lane, or blindly attempt to "follow our hearts" and expect that these actions will lead us to the correct destinations. As David and Paul both found out time and time again, our walk with the Christ is ANYTHING but predictable. Our instincts may point us in one direction and our heart may push us in another… but what is MOST important is to keep our eyes on the Lord and remain sensitive to HIS voice through all of these decisions. Maybe you have heard about a new adventure that others are taking on… but only the Spirit of God can reveal to us if that is a journey WE are meant to take at this time. And as much as we would prefer to know in advance, He doesn't give us our full itinerary up front because He wants us to remain dependent on Him for EACH and EVERY step we take… allowing Him to light our path one obedient step of faith at a time (Psalm 119:105).
This new year is full of possibilities for all of us, but only through remaining intimately connected to Christ will we know WHICH steps are ours to take and WHEN to take them. I wish I could have all the answers to each of my questions and yours up front, but then we would stop living in the moment with Him, actively seeking Him for our daily bread (Matthew 6:11) and obediently abiding in Him to receive His strength (John 15:7). Our relationship with the Lord, much like "It Takes Two", is designed as a COOPERATIVE EXPERIENCE… and it cannot be played alone. No matter what question marks are in front of us in this upcoming year, I know this one thing for certain… learning to tune our ear to hear His voice is a LIFETIME journey that never ends. We may not always hear His voice when we want to or as clearly as we would prefer, but if our hearts are TRULY open to His guidance, He will always make sure His sheep hear His voice (John 10:27). Take that next step in faith, and if He redirects us out of love… let's embrace that as well. Perhaps we will be responsible for building that temple and slaying that giant, or maybe we will be setting up the next generation for success. Just listen for His voice and be prepared for some late-breaking travel announcements along the way… it is how He works. But when we walk in obedience to the Father, the one thing we know for sure is that we will never walk alone.
Like us? Follow us on Instagram, Twitter, Facebook, TikTok, or YouTube for our articles and videos!
Facebook: Finding God in the World of Video Games
Twitter: @FindingGodIn_VG
Instagram: Finding God in Video Games
TikTok: @FindingGodInVideoGames
YouTube: Finding God in the World of Video games
Video versions of our articles are available here: