I have a very important question for you… Do you wanna be the very best? Like no one ever was? Is catching Pokémon your real test, and training them your cause? More importantly, are you humming the Pokémon theme song now? Well, I certainly hope so… otherwise, this is kind of awkward. This whole opening was kind of predicated on your familiarity with the Pokémon theme song lyrics. Just in case you weren't aware, this is a pretty big week for Pokémon fans and trainers around the world because after fifteen long years we are about to see the remakes of both Pokémon Diamond and Pearl land on a console for the first time EVER. So dust off your gym badges and make sure your Pokédex is fully charged, because these Pokémon aren't going to train themselves.
The whole concept of "training" Pokémon seems a little rough, if we are being honest. In order to develop each Pokémon's strengths and capabilities they must BATTLE… and they must battle a LOT. Over and over again they are sent to practice and hone their abilities through exhausting gym battles, with the intent of building them up into the ultimate versions of themselves. Now, let's keep this real with each other. If we were a little Pokémon just sitting around, chilling in our Pokéball, when all of a sudden we are flung with tremendous velocity out of our cozy little ball and into mortal combat against some gigantic opponent, all for NO real compelling reason other than some lousy badges… well, let's just say we would probably feel a certain kind of way about that. But that is just a day in the life of these characters… every Pokémon, from the smallest Pikachu all the way up to the largest Onix, must humbly face the reality that daily battles, strength training, and getting tossed out of a Pokéball without warning at new challenges is the only way to GROW.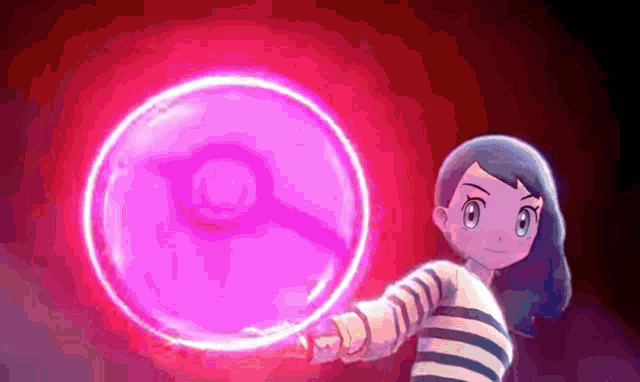 Now that I think about it, maybe we have a little bit more in common with these colorful little pocket monsters and the random battles they face than we realize. Each new day I wake up and set out to have the most productive, drama-free, and well-balanced day possible. As I begin the process of opening my eyes I take a few moments to just lie there in bed and start planning out my morning for MAXIMUM efficiency… making a mental list of the items on today's to-do list and trying to arrange plans and schedules in my mind to insure faith, family, home, and work priorities are all successfully balanced.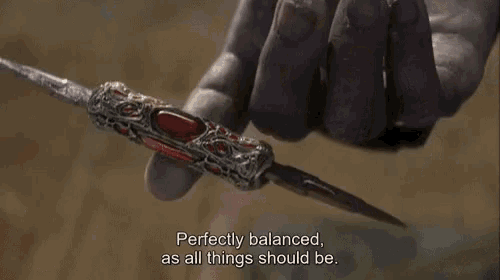 As I toss my legs over the side of the bed to get up, I smile and get ready to embrace this perfectly choreographed day… an intricately crafted ballet full of planning and purpose… which lasts about as long as it takes for my second foot to hit the ground. Then we insert today's random mix of chaos, such as the internet not working, the baby having "one of those mornings", an email inbox full of unanticipated problems… I am sure you can populate this paragraph as well as I can. Suddenly the day is full of random, unanticipated battles that are not only undesired, but feel completely out of left field. Keep in mind I am STILL in my bedroom. I take a deep breath and decide to just sip some coffee and settle my mind… wait a minute. That's right… we never went to the store yesterday. What was on the list again? Oh yeah.. CREAMER. Great. There goes today's one brief moment of indulgence. Perhaps you have been there? Maybe, oh, I don't know… every day? Insert internal screaming here…
As believers in Christ it is easy to believe that our relationship with God grants us some form of protection from these unwanted and undesired random battles in life. I mean, isn't the whole point of this Christian walk to have a sense of peace and serenity? If you are confused or disappointed because your decision to follow the Lord did not come with some sort of protective bubble (or at least a really large umbrella), you are not alone. As a matter of fact, we are in some pretty excellent company… like the Apostle Paul. Let's drop in on him in the middle of his letter to the church at Corinth…
2 Corinthians 12:7 And lest I should be exalted above measure by the abundance of the revelations, a thorn in the flesh was given to me, a messenger of Satan to buffet me, lest I be exalted above measure.
To set the scene here, Paul has just finished sharing some of the deep revelations he has received from the Lord. And in the midst of this enlightening experience, Paul explains that this did not come without a battle. A repetitive, irritating, and fairly painful battle. The word "buffet" used in this sentence is the Greek word "kolaphizē", which is translated to "mistreat violently" and "strike with a fist". The visual here is that of an incredibly physical sparring match… a boxing lesson that God was not only failing to prevent, he was actively PERMITTING it. Now Paul had faith as great as any human who has ever walked the earth… surely he could just, you know, "pray it away"? I mean, he was doing VERY important work for the Lord… work that shouldn't be disturbed. It seems unfair that in addition to the heavy burdens he was already carrying that he would be subjected to this random, annoying, persistent battle that seemed to serve NO purpose other than to torment him. Let's see what happens when he brings this problem to the throne room of the Almighty…
2 Corinthians 12:8-10 Concerning this thing I pleaded with the Lord three times that it might depart from me. And He said to me, "My grace is sufficient for you, for My strength is made perfect in weakness." Therefore most gladly I will rather boast in my infirmities, that the power of Christ may rest upon me. Therefore I take pleasure in infirmities, in reproaches, in needs, in persecutions, in distresses, for Christ's sake. For when I am weak, then I am strong.
Hmmm. That was not exactly what I think we were hoping for… but it IS what Paul needed to hear, and if we are willing to accept it, what we need to hear as well. This random battle was not designed to cause Paul pain, but to give him an opportunity to GROW. Not in his personal abilities, but in his reliance on the Lord as the One who gives Him strength. These annoying, pestering, and frustrating gym battles are for our TRAINING… they are designed to develop us and our faith in Christ so we are ready for the larger and more critical challenges we will face later on in our journey. It is THROUGH these daily skirmishes that we are training ourselves to overcome all of the adversities we will face… not through our own strength and abilities, but in humble submission to our Master trainer. By listening to His voice and allowing His love, His peace, and His joy to radiate through these circumstances we are training ourselves to lean on HIS strength to overcome them, rather than our own. As hard as this can be to accept during our times of painful training, He isn't passively permitting these battles to take place for our harm… He is actively preparing us to successfully overcome the inevitable and much more challenging battles that lie ahead.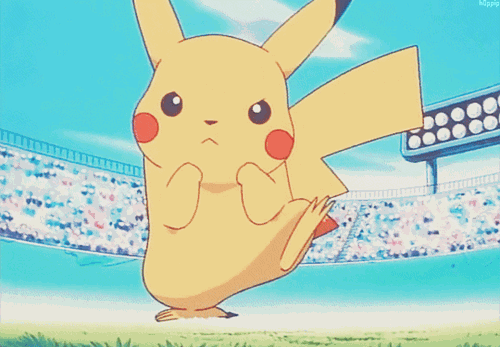 The synergy between a Pokémon and their trainer is essential to surviving the boss battles they will face… and those future victories are predicated on the Pokémon listening to their trainer and demonstrating trust and obedience in the heat of the conflict. This is a LEARNED trust… and it is a relationship that is earned through hours, days, weeks, and years of hard-fought battles and dedicated training. No trainer wants their Pokémon to go rogue, fail to obey commands, and start doing whatever they want to do in the middle of combat. So they practice… they train… and they work through scenarios that are designed to prepare and build the skills necessary for advancement… TOGETHER.
Perhaps you are in the midst of one of these painful "sparring sessions" right now. Maybe you feel like you are just taking hit after needless hit… and all you really want to do is to cuddle up in the safety of your Pokéball and get some PEACE. The Lord is not calling you out of your place of comfort to disturb you, but to DEVELOP you. We do not grow through hibernation, but through PARTICIPATION. I don't know what path you are on, but I DO know that whatever battle you are facing is designed for the growth of your dependency on Christ… dependency on Him for our hope, our faith, our patience, our strength, and our direction in EVERY circumstance. Is it painful and uncomfortable? Yes… yes it absolutely is. Most growth tends to involve discomfort. But this pain serves a purpose… to increase our reliance on the Author and Finisher of our faith (Hebrews 12:2), and to grow from Him working ON us to Him working THROUGH us. Resist the urge to resent the sparring… it is here, in this place of preparation, that we become the perfect instrument of His will.
Like us? Follow us on Instagram, Twitter, Facebook, TikTok, or YouTube for our articles and videos!
Facebook: Finding God in the World of Video Games
Twitter: @FindingGodIn_VG
Instagram: Finding God in Video Games
TikTok: @FindingGodInVideoGames
YouTube: Finding God in the World of Video games
Video versions of our articles are available here: