Metroid has finally returned, gracing the Nintendo Switch with an elite masterpiece for fans new and old alike. Is it the sequel to Metroid Prime we have been waiting for? Well, no. Does it contain the remastered Metroid Prime trilogy that I have been BEGGING for? Also no. But it IS a glorious return to the 2D roots that made this franchise famous in the first place, giving Samus plenty of exciting new powers to display, a fresh set of enemies to dispatch, and a uniquely dangerous world to explore. In many ways this is an exercise of going backwards in order to move forwards, finally bringing Nintendo's fiercest bounty hunter into the future by letting her reclaim the glory of her past.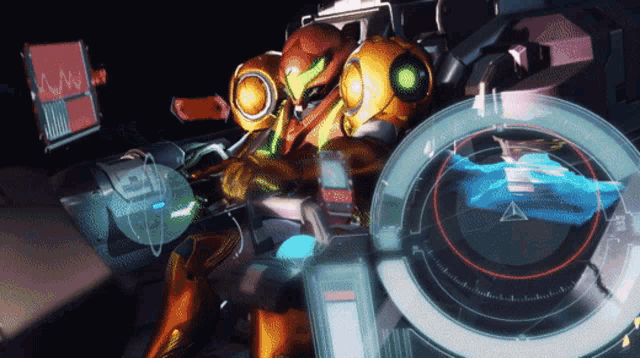 As I previously alluded to, the origins of the Metroid series and Samus herself may have been in the 2D realm, but it was the three-dimensional Metroid Prime trilogy that catapulted the Metroid story from an entertaining side-scrolling adventure into an immersive and unforgettable experience. There was a teensy, tiny, MASSIVE problem though… the Metroid Prime trilogy of games that hold such a special place in my heart happened to be released on one of the least popular of Nintendo's home consoles, the Nintendo GameCube. Sandwiched between the massively popular NES (62 million), SNES (49 million), and Nintendo 64 (33 million), and bookended by the breakout success of the Nintendo Wii (101 million), the GameCube was the ugly duckling of the Nintendo console family in more ways than one (21.7 million in sales and, well… it looked like a purple cube). And as a result, the bulk of Samus's best work was unfortunately generated and released on a console with the least amount of exposure, allowing the franchise to fall by the wayside. A reworking of Samus's story on the Wii console (Metroid: Other M) was a massive misstep in both gameplay and narrative, and combined with that disaster even a reprint of the Metroid Prime trilogy in the Wii could not bring this once beloved franchise back to life… until now.
Going back to the 2D gameplay style may not have been what myself and many gamers were hoping to see next from Metroid, but for Samus to return to relevance in this gaming generation it was time to go back to a place that seemed empty and used up first. And many times in life we are tasked with the exact same problem, as we attempt to figure out how to get from the broken place we are currently at to the future we are trying to reach. Regardless of our previous potential, when we have either experienced a shattering life altering event (like Samus doing her best work on a console doomed to failure) or perhaps committed a compromising moral failure (like the train wreck of Metroid: Other M) it is exceptionally difficult to figure out how to get back on track. So let's take a look at someone who experienced some life-altering setbacks of her own… and had to use some very empty things in order to move forward.
2 Kings 4:1-2 A certain woman of the wives of the sons of the prophets cried out to Elisha, saying, "Your servant my husband is dead, and you know that your servant feared the Lord. And the creditor is coming to take my two sons to be his slaves." So Elisha said to her, "What shall I do for you? Tell me, what do you have in the house?" And she said, "Your maidservant has nothing in the house but a jar of oil."
This poor widow was in more than just one tough spot… not only was she dealing with the emotional brokenness of losing her God-fearing husband, but she was ALSO just plain BROKE. And to make matters worse, her children were going to be taken by her creditors leaving her with nothing more than a broken heart, shattered dreams, and a mountain of debt and disappointment. And when she was taking stock of her available assets she had only one thing left to her name that had any value… one lonely jar of oil… the only thing remaining from her past. I am not even sure one would consider this an asset… it was almost more of a souvenir of a life that was now firmly in her past. But this was more than just a reminder of the dreams she used to have, the lamps she USED to light with the oil, and the family dinners that were cooked with the oil… this simple jar of oil was the building block for her future.
2 Kings 4:3-7 Then he said, "Go, borrow vessels from everywhere, from all your neighbors—empty vessels; do not gather just a few. And when you have come in, you shall shut the door behind you and your sons; then pour it into all those vessels, and set aside the full ones." So she went from him and shut the door behind her and her sons, who brought the vessels to her; and she poured it out. Now it came to pass, when the vessels were full, that she said to her son, "Bring me another vessel." And he said to her, "There is not another vessel." So the oil ceased. Then she came and told the man of God. And he said, "Go, sell the oil and pay your debt; and you and your sons live on the rest."
Elisha didn't want any jars half-filled with leftovers… he needed EMPTY pots, jars, and vessels. Used up, completely devoid of its' previous contents, barren of any sign that it was once full. ALL the empty things she could find needed to be collected and brought to the Lord so He could take this seemingly insignificant (and possibly painful) vessel from her past and use it to unleash a potential that still remained inside. She simply needed to demonstrate obedience to what He asked, even in this dark and broken place… and show faith to trust Him with all she had left, even though what He was asking didn't seem to make a whole lot of sense at the time.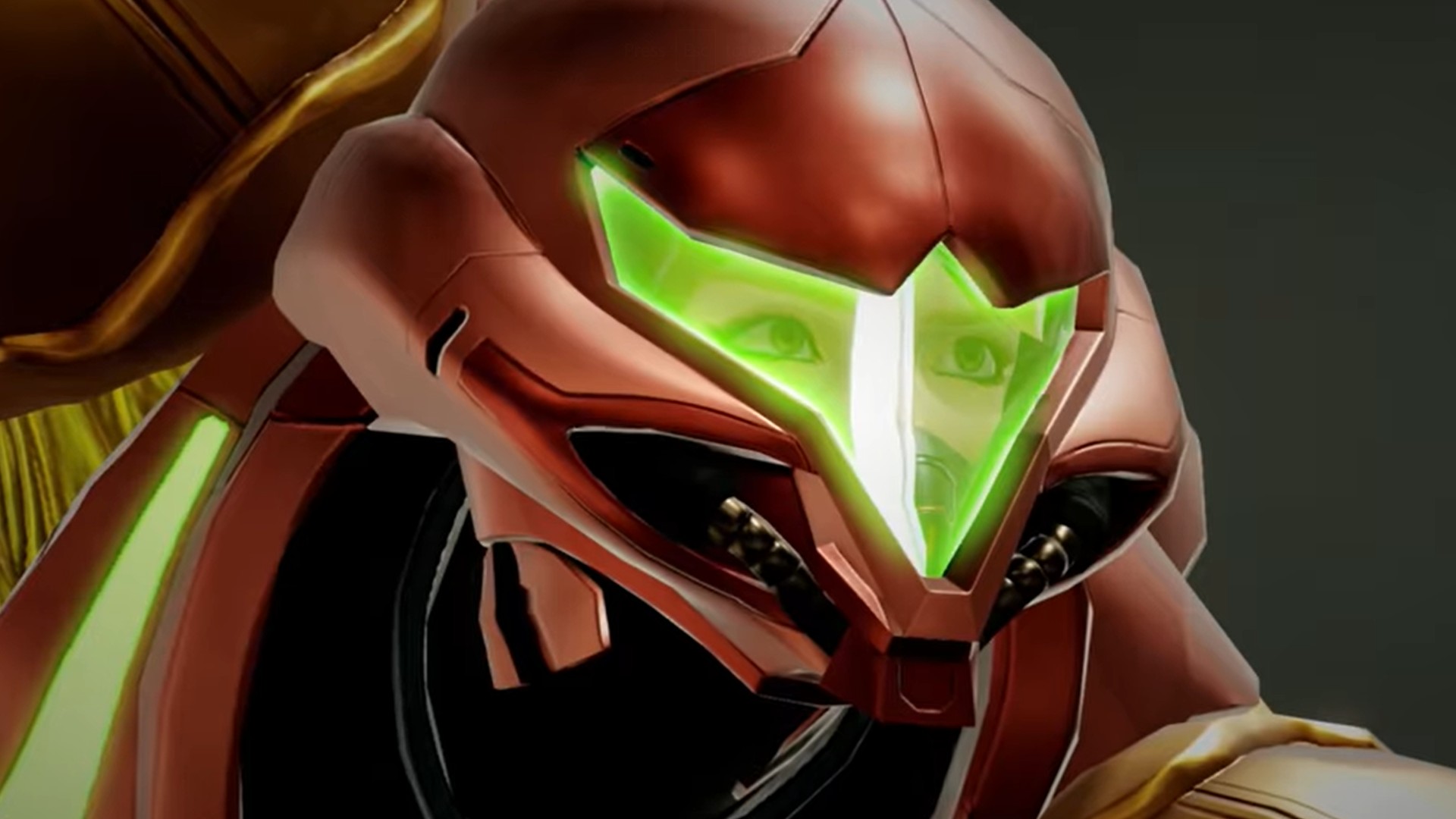 Perhaps you, like this widow, feel as if you are surrounded by nothing but empty vessels… barren jars that once held your dreams and visions of how life would turn out. Maybe you, like Samus, feel like your best years are behind you, leaving nothing behind but empty reminders of the dreams you used to believe in, a past you once enjoyed, and a present full of heartaches and regrets. The path forward may not necessarily mean that it is time to let go of those dreams that the Lord placed on your heart… it may simply mean that our attempts to fill those jars on our own is finally at an end. And if we surrender those empty vessels to the Lord and obediently follow Him through the valley of the shadow of death (Psalm 23:4), He can fill them in a way we would have never believed or anticipated. It may not make sense… it rarely does. But the same God who paradoxically brought us eternal life through His own Son's death specializes in making miraculous provision in places where the bones are already dry (Ezekiel 37), the grave is already sealed (John 11), and what we currently have is not near enough to supply the need (John 6).
Dust off those dreams you gave up on… if the Lord placed them into your heart, He can STILL fulfill them, even in this empty and broken place you find yourself in right now. Take it from Samus… sometimes the way forward isn't to simply move on from the pain and emptiness of the past, but to embrace those old dreams and let them come to life again in this new and unfamiliar place. Stop being ashamed of where you came from… that is merely your prologue. And don't allow the pain of the past to obscure the reality that your current state of emptiness, when obediently yielded to the Lord, can still be multiplied into a future full of hope and joy. That old jar of oil represents the promises He gave you when times were still good… and it still has more than enough left in it, as long as we are willing to bring EVERY empty part of ourselves back to Him to fill them up.
Like us? Follow us on Instagram, Twitter, Facebook, TikTok, or YouTube for our articles and videos!
Facebook: Finding God in the World of Video Games
Twitter: @FindingGodIn_VG
Instagram: Finding God in Video Games
TikTok: @FindingGodInVideoGames
YouTube: Finding God in the World of Video games
Video versions of our articles are available here: