The evil empire struck again… or so we thought anyway. Electronic Arts, better known simply as EA, is no stranger to controversy and a massive amount of general negativity. After all, it is companies like EA that continue to release annual franchise games (often with minimal improvements over the previous year), fork over the cash to purchase not only gaming franchises but entire STUDIOS, and tend to monetize their games through micro-transactions that are often less than warmly received by the gaming public. And when the word got out that EA had filed a patent for a progressively adaptive difficulty system (DDA) that would make the game harder for experienced players… well, that pretty much set off every gaming community that I am aware of. Websites immediately picked up on the news, word of a class action lawsuit were made public, and the outcry began… until we all found out that this was merely a patent from 2016 that had already been issued and was simply being retained by the company. Whoops… guess we can all put our pitchforks and torches back down. Nothing to see here… right?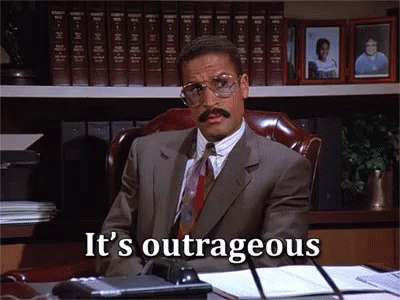 Here is the funny thing… the "rubber band effect" in gaming is nothing new. We have all felt it… games not only becoming progressively harder, but our enemies "magically" improving their abilities in order to keep the game competitive. Have you ever even PLAYED Mario Party? The computer will lose every mini-game and make the dumbest choices possible for 48 out of 50 turns, then suddenly land on a "star balancing space " that rewards them with ALL the gold and stars just 2 turns before the end of the game. Or maybe you have observed it in a racing game like Mario Kart, where you may have dominated the field for 2 out of 3 laps but on the final lap every racer gets the BEST power-ups and catches up with you to make it a race to the finish line on the final lap. The ramp up in difficulty may not always be appreciated (ESPECIALLY in Mario Party), but it is there to keep the player fully engaged in the game and enjoying the adrenaline rush that comes with a narrow, hard-earned victory. So why did so many gaming communities and even established game journalists launch an attack on EA for something all of us are fairly familiar with at this point?
In a word… MONEY. The immediate response from the gaming community was that this was a cash grab for EA, finding a way to wring even MORE dollars out of their titles by creating difficulty spikes that would incentivize players to pay for upgrades on sports titles such as FIFA in order to compete with this dynamic difficulty system. But here is the funny thing… just a few short years ago we all PRAISED Warner Brothers games for enacting their "Nemesis" system in their Shadow of Mordor titles, which, interestingly enough, made the game progressively harder as enemies learned from previous encounters with the player and actually became STRONGER and more difficult to beat. I have listened to review after review complain about the consistent stupidity of the enemy AI in games such as the Assassin's Creed series… and gamer's objections to simplistic and repetitive gameplay is often one of the most consistent pieces of critical feedback many games face. So why did so many websites and gamers get up in arms last week when we found out that EA was simply updating a patent that would make games adapt to our skill level in order to KEEP the game competitive, when so many other times we PRAISE other games for doing something similar? This question deserves a deeper look.
The truth is that in our video games, as well as in our daily lives, we tend to prefer to have the ability to adjust our difficulty level on the fly based on a combination of our convenience and our perception of how it impacts us personally. For example, if you are in last place on Mario Kart you appreciate that the game pities you and changes you into a speeding bullet so you can catch up, but this perspective is not typically shared by the person in first place who has received nothing but banana peels for miles. Or perhaps it has to do with our feelings of preparation and perception of value… for example, I have played through each Halo game on EVERY difficulty level because it gave me a reason to play through them multiple times, gain new achievements, and be able to lay claim to beating them on "Legendary". But if I have had a bad day or just generally feeling overwhelmed, the last thing I want is for one of my favorite games to kick my butt for two hours and make me feel WORSE. As gamers as well as just as members of humankind, it would be nice if the difficulty levels we face in life would understand where we are at mentally, emotionally, and spiritually and scale the challenge to our current comfort zone. Sadly… this is not the case.
More often than not I feel like my greatest challenges can come hot on the heels of an already very bad day. Flat tires seem to watch and wait for the day we are already running late to work and have a VERY important meeting scheduled… the power goes out on the ONLY day we set aside to relax and play some games… or at a deeper and more personal level challenges tend to stack themselves up like a bad game of tetris on a psyche that is already struggling with financial troubles, the health of ourselves or loved ones, or deeper emotional traumas that haunt our every waking hour. Most of the time the last thing we needed on our plates comes at a time when we have the least amount of room available on our already very full plates. And if we are being honest, regardless of our belief systems these things can leave us not only asking why, but also questioning the purpose of these events. Time for some direct answers to our dynamic difficulty predicament…
Throughout the Scripture we find that this is actually the rule, and not the exception, for those who have chosen the path of following the Lord. Let's just take a look at a handful of examples…
Joseph

(Genesis 37-50) – From second youngest son of a nomad, to being sold into slavery by his own brothers, to being thrown into prison under false charges… to the throne room of Pharoah.

David

(1 Samuel 16 – 1 Kings 2) – From battling wild animals, to facing literal giants, to going head to head with a crazy king, to taking on multiple KINGDOMS in warfare… as the king of Israel.

Paul

(Acts) – From beatings, to imprisonment, to attempted murder, to shipwreck… to writing most of the New Testament.

Jesus

(Matthew, Mark, Luke and John) – From rejection, to betrayal, to torture, to crucifixion… to sitting on the throne at the right hand of the Father.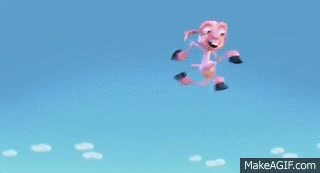 While these might seem to be extreme examples, the truth is we could find many, many, MANY more character studies in dynamically increasing difficulty throughout the Scriptures. The path of a follower of Christ is not simply bounding from one mountaintop experience to the next, as nice as that would be… it is a daily walk through the valley of the shadow of death (Psalm 23:4). And sometimes even when we are soaring through the air on gilded wings, we can feel a lot like the sheep in that Pixar short that was completely fleeced before it could get back to "bounding". So why do it? Why commit ourselves fully to the Lord knowing that we face these constantly graduating difficulty levels? Well… let's let Paul himself shed some light on that subject in his own words…
2 Corinthians 11:24-27 From the Jews five times I received forty stripes minus one. Three times I was beaten with rods; once I was stoned; three times I was shipwrecked; a night and a day I have been in the deep; in journeys often, in perils of waters, in perils of robbers, in perils of my own countrymen, in perils of the Gentiles, in perils in the city, in perils in the wilderness, in perils in the sea, in perils among false brethren; in weariness and toil, in sleeplessness often, in hunger and thirst, in fastings often, in cold and nakedness.

2 Corinthians 12:10 Therefore I take pleasure in infirmities, in reproaches, in needs, in persecutions, in distresses, for Christ's sake. For when I am weak, then I am strong.
These trials… these difficulties… these challenges are not here to make us miserable, although there will certainly be times that we feel that way. Just as a game's increased difficulty is designed to make sure the game meets the challenge level of the player, our challenges in life are designed to force us into an increased dependence on Christ. And the more legendary the challenge is ahead of us, the more grace the Lord extends to us to meet our needs (2 Cor. 12:9). Trials and challenges are the name of the game for both followers of Christ as well as those who have not heeded His call… but only those who have chosen to cast their burdens on the Lord will experience the benefit of His loving support through the hard times as well as a MEANING to these adversities that result in a fulfillment of our destiny.
We do not choose our battles… they choose us. But we choose the attitude with which we face them and the Advocate that we face them with. Dynamic difficulty is not new… simply our awareness of it is. And the truth is that before I was living for the Lord I STILL got flat tires, had arguments with family members, ran out of money in the bank account, and faced hardships. The difference now is that I can choose to allow these experiences to press me even closer to His chest and throw myself at His mercy, seeking not only His intervention in my circumstances but also His USE of these challenges to forge me into an asset for His Kingdom that a cozy, challenge-less existence never would. When choosing a tool to sharpen a blade, nobody uses cake. Only an inexperienced individual would grab room temperature butter and expect that to improve the edge of a sword. As iron sharpens iron (Proverbs 27:17), these "legendary" difficulty levels grow our capabilities and make us more prepared for even larger responsibilities.
Now, do I believe EA is purely thinking altruistically about the best interests of gamers in their design changes? I couldn't honestly say. Will we understand why our road in life was as challenging as it was? Honestly, probably not on this side of eternity. But I hope to encourage you today to press on… past the point you thought would break you. Farther than where you stumbled and fell the last time. One checkpoint farther than your last round. Don't hate the player OR the game… embrace the "Legendary" difficulty and the battles that come with it. It is here, in THIS crucible, that we can most relate to the Lord who chose to drink out of the cup that He would rather have passed on.
Like us? Follow us on Instagram, Twitter, Facebook, or YouTube for our articles and videos!
Facebook: Finding God in the World of Video Games
Twitter: @FindingGodIn_VG
Instagram: Finding God in Video Games
YouTube: Finding God in the World of Video games
Video versions of our articles are available here: