To quote the Noble Prize winning fictional philosopher Michael Scott…No. No. Noooo. NOOOOOOOOOOO. How did this happen? How did Chicken Range find a way to return to life and infect the Nintendo Switch? Specifically MY Nintendo Switch? Perhaps you are not familiar with the previous existence of this game or its' surprising resurrection on our beloved Nintendo Switch… consider yourself among the fortunate. This "game", and I am using that word generously, began its' console life cycle over thirteen years ago on the Nintendo Wii platform. And here we are, on our nice, shiny Nintendo Switch consoles with incredible options such as Breath of the Wild, Luigi's Mansion 3, Super Mario Odyssey, Animal Crossing, and even superior poultry based options such as the Untitled Goose Game if you REALLY needed a poultry based gaming solution… and yet here we are. Chicken Shoot has been reborn as the sequel nobody asked for as Chicken Range, and I guess it is 2007 all over again. Maybe it is the chicken's revenge for all of those delicious Popeye's spicy chicken sandwiches we have been enjoying…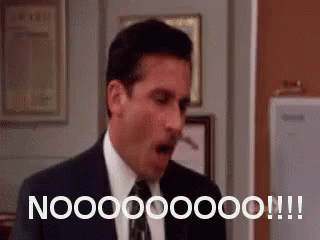 The Wii was best known for two things… its' unique motion-based gameplay controls that were MASSIVELY popular on titles such as Wii Sports, and the even MORE massive amount of "shovelware" that cluttered store shelves and allowed some of the worst gaming titles ever released to exist right next to a library that includes some of the all-time greats. I think we all hoped that the cost of gaming development would reduce and potentially eliminate these "shovelware" titles. If you are unfamiliar with this term, it is essentially a reference to the concept that these low-quality, limited budget games are essentially just shoveled onto unsuspecting consumers without any regard to meeting basic, universal quality assurance criteria. If you disagree, I would just like you to consider the following evidence below, which the prosecution will refer to as exhibit A…
People of the jury, I compel you… does that LOOK like a current generation game? Or even a LAST generation game? I try not to be a graphics snob, but this clearly has the graphical capabilities of an Atari 2600. At BEST it is an original iPhone game… and while graphics are not everything, it can be very hard to accept that this title exists in the same Switch library as games that are actually… you know… good. And this is the SECOND time this game has had an opportunity to live and breathe free air on consoles, which is a feat that not every game gets to enjoy. I am hoping that we are not about to enter the age of a Nintendo console in which free reign is given to literally ANY concept as long as it can fit on a cartridge, but deep down inside I know better. We must prepare ourselves NOW for the floodgates to open and ALL the chicken-based games that could possibly exist to descend upon us. I have heard of the dangers of counting your chickens before they are hatched… and now I know why. Because these chickens will come back with a vengeance and release video games that we cannot escape from.
Apparently the counting of chickens has been a problem that has plagued us for longer than we know, and in a variety of forms. It has not typically resulted in the release of horrible Nintendo games, but for thousands of years we have struggled with the incessant need to quantify every part of the human experience, including the blessing and provisions we receive from God. While there is certainly nothing wrong with preparing for the future, the Lord has always been adamant that our peace and rest comes from Him each day, not from our careful preparations and meticulous planning. From the Old Testament command to only gather the amount of manna that was needed for each day (Exodus 16:11-30) to the New Testament guidance about the dangers of counting tomorrow's chickens (James 4:13-15), the Scriptures are packed full of warnings about these chicken counting conundrums. But none are quite as direct or punished as severely as the time David sinned against the Lord by performing the most fatal counting of the chickens the Lord had provided in 1 Chronicles 21.
1 Chronicles 21:1-8 Now Satan stood up against Israel, and moved David to number Israel. So David said to Joab and to the leaders of the people, "Go, number Israel from Beersheba to Dan, and bring the number of them to me that I may know it." And Joab answered, "May the Lord make His people a hundred times more than they are. But, my lord the king, are they not all my lord's servants? Why then does my lord require this thing? Why should he be a cause of guilt in Israel?" Nevertheless the king's word prevailed against Joab. Therefore Joab departed and went throughout all Israel and came to Jerusalem. Then Joab gave the sum of the number of the people to David. All Israel had one million one hundred thousand men who drew the sword, and Judah had four hundred and seventy thousand men who drew the sword. But he did not count Levi and Benjamin among them, for the king's word was abominable to Joab. And God was displeased with this thing; therefore He struck Israel. So David said to God, "I have sinned greatly, because I have done this thing; but now, I pray, take away the iniquity of Your servant, for I have done very foolishly."
So let's unpack this for a minute, because the actual sin here may not be immediately obvious to everyone. God had set some VERY specific criteria for completing a count or "census" of His people… this was not to be done simply for curiosity or vanity's sake. The people of Israel belonged to the LORD, not the king, and in the book of Exodus God gave Moses the law for what was expected when a proper census was taken…
Exodus 30:11-13 Then the Lord spoke to Moses, saying: "When you take the census of the children of Israel for their number, then every man shall give a ransom for himself to the Lord, when you number them, that there may be no plague among them when you number them. This is what everyone among those who are numbered shall give: half a shekel according to the shekel of the sanctuary (a shekel is twenty gerahs). The half-shekel shall be an offering to the Lord.
Simply put, the numbering of the people of Israel was only for the purpose of recognizing and honoring the reality that they all owed their lives to the Lord, and the offering that was required was not a tax, but a ransom offering to symbolize this. And it states quite clearly that doing this in any other way would open the people up to a plague, which is EXACTLY what we saw happen in the case of David's ill-advised census. David failed to recognize that the only valid reason for "counting his chickens" was to give God His proper due and acknowledge Him not only as Israel's provider, but as the One whom all the people belonged to. David's recklessness came at a horrible cost… his sin opened up a punishment that cost 70,000 people their lives.
There are real and severe consequences when we fail to recognize the actual owner of all of our "chickens"… but perhaps I have not made the correlation clear on how often we do this exact same thing more often than any of us know. What chickens are we guilty of counting? It depends on what we value… perhaps we post a picture or share a thoughtful post on social media and then gauge the value of it on how many interactions and "heart emojis" it receives. Some of us are chasing the chickens of "likes", "shares", "followers", and growth in our respective audiences. Or maybe we are obsessively "counting our chickens" and validating our ministries through the size of our physical or virtual congregation, the amount of people in the choir, or in our weekly study group. Sometimes we are just looking for validation of our "proof of concept" by mainstream acceptance or achieving our "viral breakthrough"… but the problem with all of these chicken counting conundrums is that we are placing our validation process and measurements of blessing and success in all the wrong places.
It can be easy to get caught up in the world's way of measuring things… the number of people in a group, the amount of money in an account, the title on a name tag or desk, or the quantity of "friends and follower" that we possess. But none of these are things that are measured by the Lord, nor do those areas have any relevance to Him. Christ did not fret or even respond to the amount of followers that He would gain or lose on a daily basis, He was thoroughly unimpressed with physical wealth and possessions, and frequently challenged people on their preconceived notions of fame, power, and status. As a matter of fact, when His disciples came to Him celebrating a successful crusade in which there were massive demonstrations of God's power complete with miracles and demonic chains that were broken, He had this to say…
Luke 10:20 Nevertheless do not rejoice in this, that the spirits are subject to you, but rather rejoice because your names are written in heaven."
How simple yet profound… the Lord does not measure success in our man-made quantifiable terms, but in our status with HIM. It is our relationship with the Lord that is the ONLY measurement that will matter in eternity, and that means it is the only measurement that matters right here in the PRESENT. It is our obedience to Him and His direction to Him that we are responsible for, not the production of "results" as we would typically define it. Do you want to know what He gets excited about? Would you like to see what creates an entire PARTY in heaven based on what we do here? Let's let Jesus tell us in His own words about what REALLY matters…
Luke 15:4-7 "What man of you, having a hundred sheep, if he loses one of them, does not leave the ninety-nine in the wilderness, and go after the one which is lost until he finds it? And when he has found it, he lays it on his shoulders, rejoicing. And when he comes home, he calls together his friends and neighbors, saying to them, 'Rejoice with me, for I have found my sheep which was lost!' I say to you that likewise there will be more joy in heaven over one sinner who repents than over ninety-nine just persons who need no repentance.
One soul. One life moved into the Kingdom of Heaven. He is not interested in us counting chickens, sheep, followers likes or anything that is a poor substitute for success… He is interested in adding just ONE more name to the Book of Life. And if we operate in obedience to the Lord and let Him worry about the result, we will see that come to fruition. So don't worry about counting your chickens… He already knows how many you have, how many you will need, and which ones aren't even real chickens. And don't measure your value in terms of your friends, followers, likes, or any other metrics that are a poor imitation for having the Almighty God interested and invested into YOUR life. As Paul wisely notes in 1 Corinthians 3, some of us will plant, others of us will water, but it is God and God alone who is responsible for the harvest. If we just give Him our hearts and obedience, He will do the work that ONLY He is able to do!
Like us? Follow us on Instagram, Twitter, Facebook, or YouTube for our articles and videos!
Facebook: Finding God in the World of Video Games
Twitter: @FindingGodIn_VG
Instagram: Finding God in Video Games
YouTube: Finding God in the World of Video games
Video versions of our articles are available here: