Left or right? Up or down? Stomp on their head, jump over them, or shoot them with a fireball? For years video games had incredibly simple and almost binary options when it came to choosing how we lived out our virtual adventures. Even games that were hailed as landmark titles for their depth of options were still a linear progression system that was cleverly buried in a "pseudo" open world… take the original classic Legend of Zelda for example. Sure, we could make rudimentary choices such as in what order we would like to march through each area and how you would like to spend your currency, but regardless of what choices you made it was inevitable that you would still have to face Ganon, defeat him, and save the day. Mario was always commissioned to defeat Bowser and save Peach… there was never a middle ground in which he decided to open up a chain of licensed plumbing shops and just submit to Bowser's imperial rule. The status quo of following the pre-determined story to it's logical conclusion was a pretty standard arrangement… until a renaissance of choice happened that changed everything. And while it certainly was not the FIRST game to leverage the player's choice as it's chief selling tool, Fable certainly kicked open the doors in a dramatic fashion and we have not looked back since. Spoilers follow… well, for a game that is over 16 years old.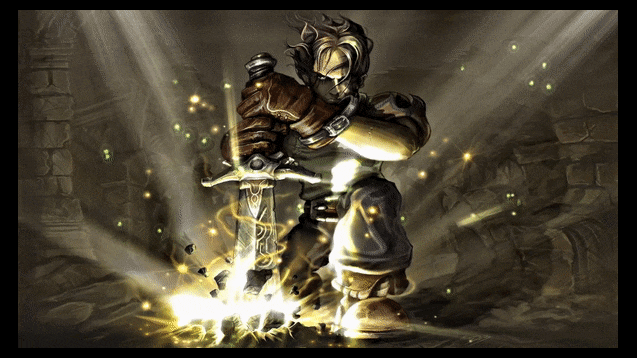 Fable may seem a bit simplistic compared to the wealth of player options that exist in games such as Mass Effect, Fallout, Elder Scrolls, Deus Ex, CyberPunk and their kind… but at the time it promised (and mostly delivered) a sea of possibilities that few games were able to compete with. My "hero" did not have the defined expectations to simply save the day… certainly I could run around kicking my fair share of chickens (c'mon… you know you did it too), but the ramifications of my decisions surged far deeper than simply angering townsfolk and gaining me some creative nicknames.
Almost every decision I made either pushed my character farther down the "good" or "evil" path, complete with a constantly changing visual of my hero that would either sprout an angelic halo or demonic horns based on my in-game choices. But… and here is your final spoiler warning… the BIG plot twist to occur in this game was that the final battle was not merely a formality of defeating my arch-rival and saving the day… it was my final statement of my character's decision to either become the hero that the land of Albion needed, or fully embrace the dark side and become the new villainous Jack of Blades.
As we have been talking about moving mountains over the last four weeks, we have looked at their purpose as well as the persistence it can take to move them. (These previous articles can be found here):
https://findinggodintheworldofvideogames.com/2021/01/03/control-issues-when-the-mountain-doesnt-move-part-one-matthew-2118-22/
https://findinggodintheworldofvideogames.com/2021/01/10/a-predicament-of-persistence-when-the-mountain-doesnt-move-part-two-luke-181-6/
https://findinggodintheworldofvideogames.com/2021/01/17/super-mario-3d-world-and-a-second-touch-when-the-mountain-doesnt-move-part-three-mark-822-25/
https://findinggodintheworldofvideogames.com/2021/01/24/the-return-of-indiana-jones-and-asking-the-wrong-questions-when-the-mountain-doesnt-move-part-four-james-41-3/
But here is the final, massive plot twist that happens in our real world more often than we realize… sometimes what we THINK is a mere mountain is actually something far more sinister. And if we fail to recognize this "mountain" for what it is, not only is it NOT going to be moving anywhere anytime soon, but we can get in WAY over our head in a spiritual battle that we are not fully prepared for. Much like how the majority of a dangerous glacier is actually obscured from view and submerged underwater, the dark and hidden reality of some of the mountains we face is that they are actually demonic, supernatural strongholds that require an entirely different approach than a simple "mountain movement". Buckle up, because the waters are about to get pretty deep.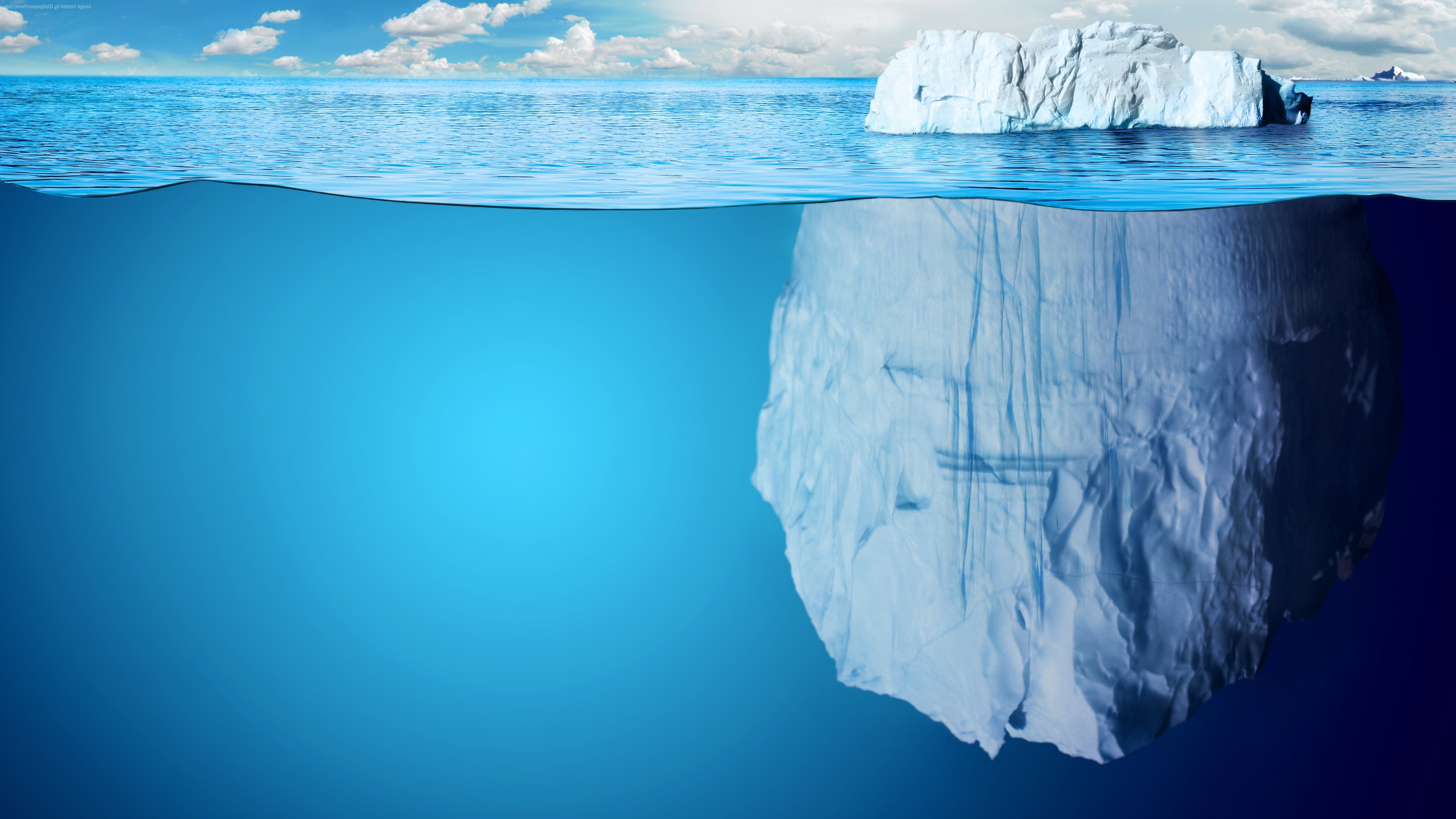 We get our first glimpse at this "shadow mountain" in the book of Daniel, where we find this faithful servant of the Lord seeking an answer to prayer. Daniel prayed for THREE WEEKS before receiving his answer, but it is the REASON that he had to wait that is most interesting. God did not delay his response to Daniel… as a matter of fact the answer was on its' way on the very FIRST day he prayed. So why did it take three weeks to get there? Because there was a battle going on underneath the surface… a supernatural battle with forces Daniel was completely unaware of. The angel that was sent to Daniel with his answer brought some unexpected enlightenment on the nature of how prayers ACTUALLY work in the spirit realm…
Daniel 10:12-14 Then he said to me, "Do not fear, Daniel, for from the first day that you set your heart to understand, and to humble yourself before your God, your words were heard; and I have come because of your words. But the prince of the kingdom of Persia withstood me twenty-one days; and behold, Michael, one of the chief princes, came to help me, for I had been left alone there with the kings of Persia. Now I have come to make you understand what will happen to your people in the latter days, for the vision refers to many days yet to come."
The "princes" referred to here are no mere human princes… these are angelic/demonic beings. As we see, Michael the archangel is referred to as a "prince", as is his opposite number, the "prince" of Persia. For three weeks Daniel's answer to prayer was blocked as this angel was locked in battle with the demonic leader of the land that Daniel was living in. It took a second angel to turn the tide of this battle long enough for Daniel's answer to prayer to be delivered. But Daniel would have NEVER received his answer to prayer if he didn't play his part in this spiritual battle. What was Daniel's role? Let's see what he was up to in the physical realm while this battle was going on in a setting beyond his awareness or comprehension…
Daniel 10:2-3 In those days I, Daniel, was mourning three full weeks. I ate no pleasant food, no meat or wine came into my mouth, nor did I anoint myself at all, till three whole weeks were fulfilled.
Daniel was in a state of fasting and prayerful mourning for the same three weeks that this angel was fighting to reach him. This was not a passive role for Daniel… he was not only a component of this spiritual battle, but it was his CONTINUAL fasting and prayer that led to this mountain FINALLY being moved. The obstacle he was battling was FAR different than he had perceived… he had a spiritual enemy, a demonic ruler of a stronghold, who was resisting his efforts to gain victory in his prayers. This was no mere lifeless mountain… this stronghold he was fighting to pull down was an actual adversary. Paul provides us further clarity in 2 Corinthians 10 on this unseen spiritual war that we are fighting more often than we realize…
2 Corinthians 10:3-5 For though we walk in the flesh, we do not war according to the flesh. For the weapons of our warfare are not carnal but mighty in God for pulling down strongholds, casting down arguments and every high thing that exalts itself against the knowledge of God, bringing every thought into captivity to the obedience of Christ.
The word stronghold in Greek is "ochuróma", which is translated as a fortress. This is a military concept, which is appropriate considering we are in a spiritual WAR, complete with demonic/angelic warriors who are doing actual battle with each other. As in my Fable adventures, what appears to be one thing on the surface is actually a far darker and more sinister opponent than I could have ever realized. The evil villain in this game, who changed to reveal his TRUE form in the midst of my battle with him, was actually trying to gain ME as his new host, and if I made the wrong choices along my path my end fate would be to BECOME him. And in this example that we see with Daniel as well as several other instances in Scripture, our battles are not with the physical enemies we may perceive, but the spiritual strongholds that are fighting against us. The mountain may not be a mountain, but a STRONGHOLD that we are at war against. But fortunately, there is a strategy to moving even THESE dark mountains, as Christ Himself will demonstrate…
Matthew 17:14-21 And when they had come to the multitude, a man came to Him, kneeling down to Him and saying, "Lord, have mercy on my son, for he is an epileptic and suffers severely; for he often falls into the fire and often into the water. So I brought him to Your disciples, but they could not cure him." Then Jesus answered and said, "O faithless and perverse generation, how long shall I be with you? How long shall I bear with you? Bring him here to Me." And Jesus rebuked the demon, and it came out of him; and the child was cured from that very hour. Then the disciples came to Jesus privately and said, "Why could we not cast it out?" So Jesus said to them, "Because of your unbelief; for assuredly, I say to you, if you have faith as a mustard seed, you will say to this mountain, 'Move from here to there,' and it will move; and nothing will be impossible for you. ]However, this kind does not go out except by prayer and fasting."
Just like we saw with Daniel, prayer combined with fasting was the answer. A dedicated enemy requires an even more dedicated prayer warrior who is ready to do their part to win this spiritual war. The demonic presence that was plaguing this child was not a mountain that could be moved with a quick prayer… not even for Jesus and his disciples. Christ confirmed that in these "mountainous" battles, these mountains are still designed to be moved…. but this goes beyond mere faith and persistence. It requires a disciplined, focused, spiritual assault that we fight on our KNEES.
Perhaps the concept of spiritual warfare is a little abstract or even frightening to consider, but like our glacier example we see that what is happening below the surface is far deeper than what we observe with our eyes. We have an adversary (1 Peter 5:8), and he is committed to our destruction. The enemy forces against us are highly organized and disciplined, but they are NOT to be feared. They are to be FOUGHT. Our victory is not just assured… it has already HAPPENED (Colossians 2:15). Christ is not at war with satan… He has already vanquished that enemy and is greater than him in EVERY way (1 John 4:4). But until that final judgment day, we FIGHT. Perhaps your narrative seemed designed to make you fear the evil villain of the story like in Fable, and to fall under his power until you submit to him. But that is NOT the ending we have to choose. Our enemy may seem scary, with powerful strongholds that we can't imagine defeating. But we have forces fighting for us that are just waiting for your prayers to release them to do their work… through our dedicated prayer and fasting these mountains won't just move. They will RUN.
James 4:7 Therefore submit to God. Resist the devil and he will flee from you.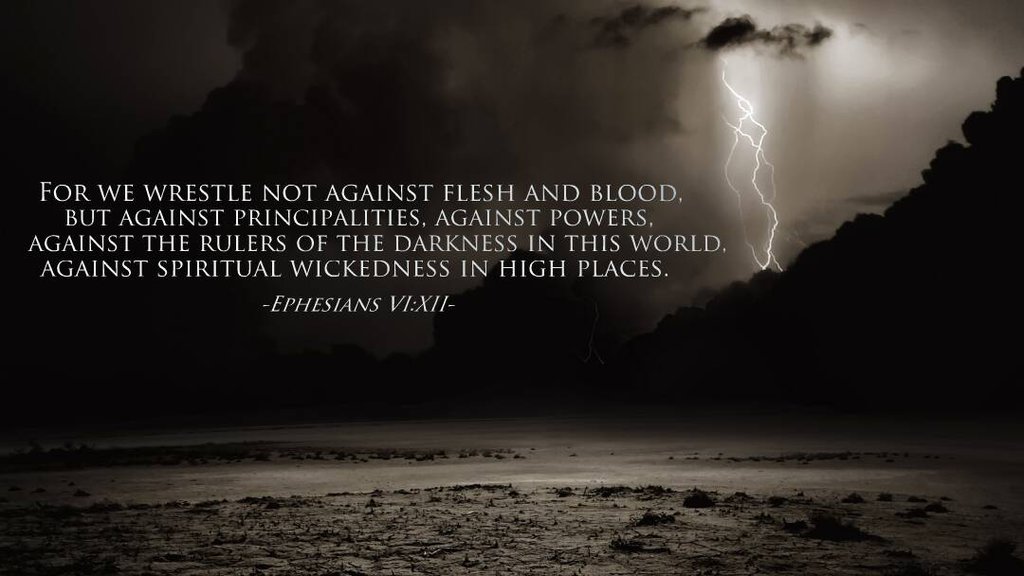 Like us? Follow us on Instagram, Twitter, Facebook, or YouTube for our articles and videos!
Facebook: Finding God in the World of Video Games
Twitter: @FindingGodIn_VG
Instagram: Finding God in Video Games
YouTube: Finding God in the World of Video games
Video versions of our articles are available here: