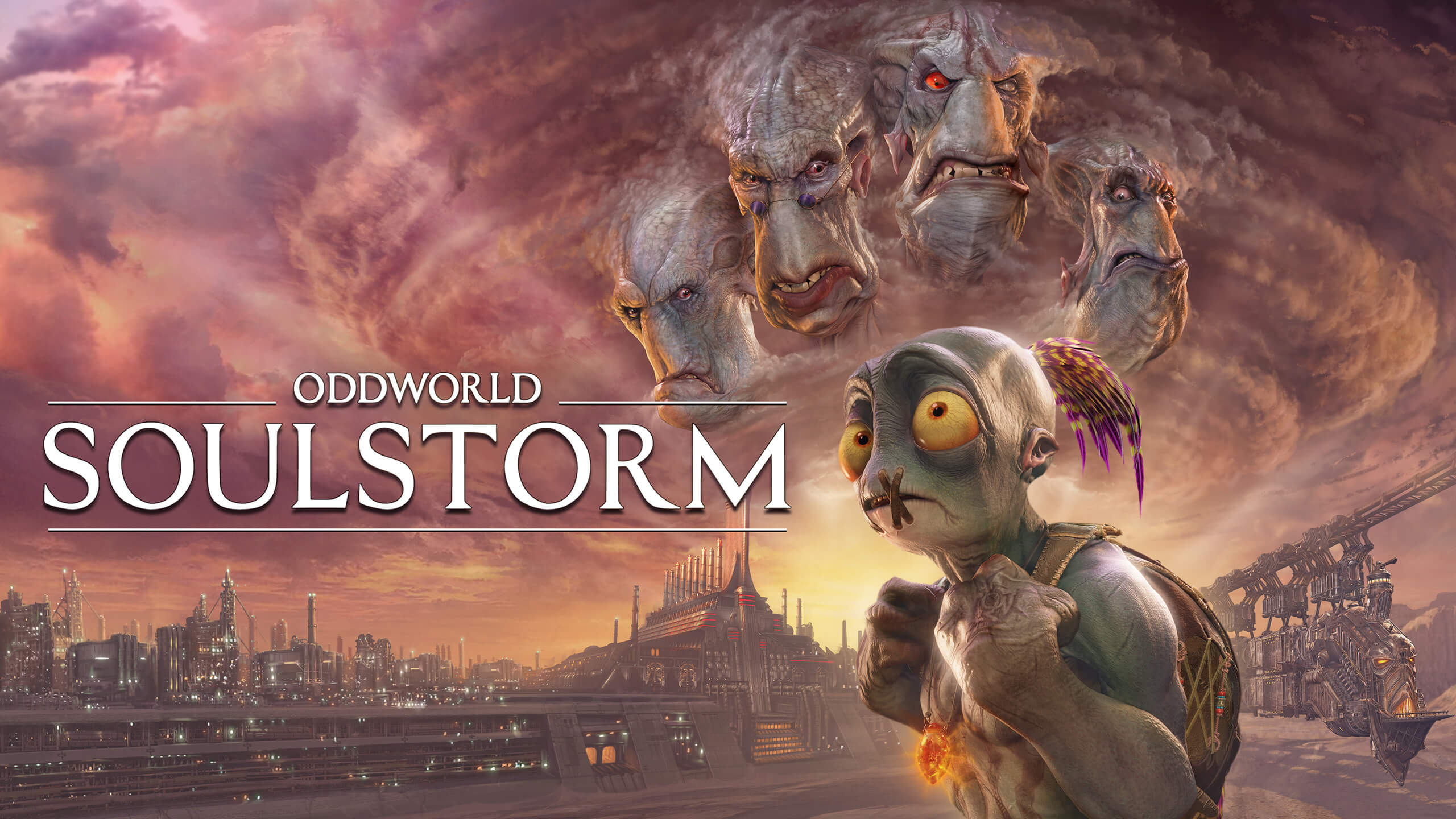 It is hard to imagine a protagonist more sympathetic and likable than Abe, the hero of the Oddworld series. This game franchise has bounced around from platform to platform in the real world almost as much as its' primary character does within the game, continually searching for a safe landing spot and hopefully a permanent home. Oddworld was brought to life way back on the original PlayStation (Abe's Oddysee) before transitioning into an Xbox exclusive (Munch's Oddysee), and the newest title (Oddworld Soulstorm) is now available across multiple platforms. But as endearing as Abe, Munch, and the majority of the characters are in each Oddworld release, there may be a reason the games don't seem to generate the same amount of commercial success as its' platforming peers such as Mario, Ratchet and Clank, and Crash Bandicoot… actually, there is probably more than one reason.
As lovable, honorable, and self-sacrificing as Abe is, he is… well, how can I put this nicely. He is stuck in a franchise that involves saving possibly the least intelligent and most accident prone characters since the Lemmings. His native species, the Mukodons, are in trouble. That's pretty typical for a video game… save people who need saving. And it is Abe's job to safely escort them through each and every level… also pretty standard stuff. This would all be just FINE… if the Mukodons weren't constantly bent on self-destruction and completely unable to perform even the most basic self-preserving actions in order to survive. Abe's adventures, or rather misadventures, are essentially a never-ending loop of trying to lead as many of the Mukodons as he can to safety through countless traps and challenges with the goal of trying to save ALL of them, even as they seem to do everything in their power NOT to survive. If a train is coming and you don't tell them to move… they won't. Each level involves a LOT of trial and error as well as losing a TON of Mukodons in order to learn the best way to successfully navigate to the end, and if you do not save enough of these Mukodons you get a pretty terrible ending to your game.
In a world where we tend to prefer the feeling of winning, this is a pretty hard sell. Who wants to lose over and over and OVER again when it is not even US that is responsible for the defeat, but rather the circumstances that are outside of our control and barely in our sphere of influence? While we all understand the concept of strategically losing a battle in order to win the war, nobody actually ENJOYS the act of participating in that losing battle. We still FEEL the pain of losing and the agony of defeat regardless of what future possibilities it may open up, such as learning a valuable lesson or advancing a more important objective with larger ramifications. In these moments it is hard not to want to simply throw the controller in frustration and wonder if it is even worth bothering to keep trying, since the game seems built to rob us of our joy, steal our peace, and force us to endure loss after painful loss just to make the smallest of advances. Time to open up the book and find some answers…
Would it surprise you to know that Jesus did not want to lose either? Yes… Jesus. Jesus Christ. Son of God Jesus. That Jesus. He did not want to go through with the final panful level of His mission, and He even prayed MULTIPLE times not to face this horrific destiny…
Matthew 26:36-39 Then Jesus came with them to a place called Gethsemane, and said to the disciples, "Sit here while I go and pray over there." And He took with Him Peter and the two sons of Zebedee, and He began to be sorrowful and deeply distressed. Then He said to them, "My soul is exceedingly sorrowful, even to death. Stay here and watch with Me." He went a little farther and fell on His face, and prayed, saying, "O My Father, if it is possible, let this cup pass from Me; nevertheless, not as I will, but as You will."
You may be familiar with that phrase, "If it is possible, let this cup pass from me; nevertheless, not as I will, but as You will." That sounds very inspirational… I mean, even as Jesus was demonstrating the depth of His humanity He was STILL sacrificial enough to place the needs of the human race and the will of the Father first. But what you may not have paid attention to is the reality that Christ didn't simply pray that prayer in a relaxed voice, wipe away a few brief tears, straighten out His robes, and calmly march towards His date with the Cross. This was not some peaceful prayer He prayed while seated comfortably next to a candle that smelled like flowers and soft rain… and He didn't just pray it ONCE, either.
Luke 22:44 And being in agony, He prayed more earnestly. Then His sweat became like great drops of blood falling down to the ground.

Matthew 26:42 Again, a second time, He went away and prayed, saying, "O My Father, if this cup cannot pass away from Me unless I drink it, Your will be done."
Jesus knew what He was facing… He was about to go face-to-face with every enemy He had made in life and allow them to have their way with Him. He wasn't just going to lose His life… He was going to lose in EVERY way a person could. In a matter of hours He was going to see His friends betray Him and run away, His remaining followers confused and heartbroken, His flesh pulverized beyond recognition, and His enemies gleefully mocking Him and rejoicing in their victory. He was going to lose as painfully and as publicly as anyone has ever lost. And He wasn't done praying yet…
Matthew 26:44 So He left them, went away again, and prayed the third time, saying the same words.
Three times we see our Lord beg the Father for a different way to get to the endgame… prayers that went unanswered. Or, I suppose they WERE answered… the answer was that He had to drink from that bitter cup. A cup that contained more pain and loss than any human has ever had to swallow… and after He prayed and prayed and PRAYED, He did what we ALL must do. He submitted to the Father's will and drank the whole cup… every last drop. There was only ONE way to achieve the victory He was sent to deliver… there was only ever one way this could all end with our enemy defeated and the price paid eternally for the sins of all mankind. Jesus had to lose.
The enemy THOUGHT he had won. As a matter of fact, ALL of Christ's enemies thought they had triumphed as His dead body hung unceremoniously from the cross that day… but His losing not only resulted in a triumphant mission for Jesus, but for all of us as well. We ALL won that day, because He chose to accept that on this day, in order to win… the Son of God had to lose.
So now to us… what bitter cup has been presented to you that you would prefer not to drink from? What losses are you facing that seem to serve no purpose other than pain? What repetitive battle are you stuck in that only seems to result in a losing outcome when you can easily see so many other, better, less painful ways your challenge could be overcome? What "Soulstorm" are you enduring right now that has you praying the same prayer over and over for relief, but the Father continues to simply place the exact same cup into your hands and telling you to drink? Christ has provided for us the ultimate example when we have no choice but to drink deeply from the bitter cup… look past the pain and accept that even if the reasons lie beyond our understanding, there IS a purpose to the pain we are enduring. The Lord is not punishing you for something you did wrong… I mean, Jesus was PERFECT when he placed that goblet to His mouth. But there is a larger, typically invisible and more eternal purpose for each of us that hides in the shadows of these losses, and sometimes the only path that leads to the victorious "Endgame" is by walking through the valley of the shadow of death to get there (Psalm 23:4). Our enemy is inevitable… but he doesn't realize that he holds a hollow victory in his hands. When we submit to the will of the Father it may appear that we have lost the battle… but when we choose to lose what we cannot keep in order to gain what we can never lose, the war has already been won (2 Timothy 2:11).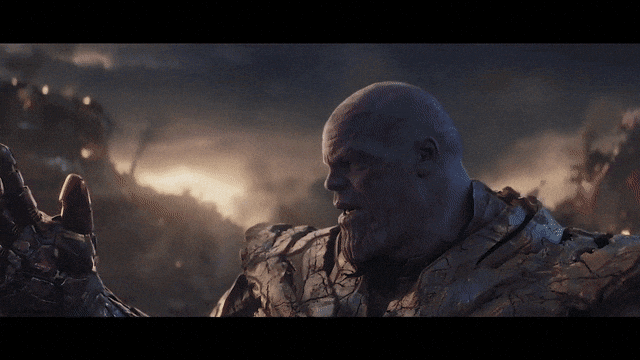 I guess Abe's "Oddworld" isn't quite so odd after all. It's actually the same world you and I occupy each and every day… dealing with not only our own challenges and missteps, but also the poor choices of others… making the act of walking this already exceptionally difficult path even HARDER. While the bitter cup in front of us is different for each of us, there is only one decision we all must ultimately make. Will we drink from it, accepting that we may not even get to see the victory that it yields in this life? Will we trust that the Father, in His infinite wisdom, sees the ONE AND ONLY way that every possible soul we encounter can be reached with His love, even if that path causes us pain? Jesus defined this path best when He said it in the book of Luke…
Luke 9:23 Then He said to them all, "If anyone desires to come after Me, let him deny himself, and take up his cross daily, and follow Me.
Crosses are not comfortable, they are not fun, and nobody has ever considered the idea of painfully dragging our eventual element of execution behind us as a picture of having a good time. But He is not asking us to do anything He has not already done… and in this battlefield for souls the reality is we advance the message of the Kingdom THROUGH our pain and sacrifice, not by avoiding it. The cup is inevitable… all the prayers in the world didn't make it disappear for Jesus, and it isn't disappearing for us. Jesus had to drink from that bitter cup and fully absorb every last drop of the pain in order to free us from every stain sin had left on our souls. And if we want this cup in front of us to pass, there is only one way to do it… submit our will to the Lord, grab that cup with both hands, press it to our lips, and push THROUGH it.
Romans 8:18 For I consider that the sufferings of this present time are not worthy to be compared with the glory which shall be revealed in us.
We may never know how many souls our obedience reached, or even understand the significance of our sacrifice on this side of eternity. But the message we have each been given is not how the Lord prevented us FROM the battle, but how He protected us THROUGH the battle. I know the cup tastes terrible… trust me, I have my own. But this cross isn't your punishment… as a matter of fact, it might actually be your MINISTRY. Christ without a cross wouldn't have saved a single one of us. Let's take up our cross, drink from this bitter cup, and use what the enemy designed for our destruction to accomplish the victory that couldn't have been achieved any other way.
Like us? Follow us on Instagram, Twitter, Facebook, or YouTube for our articles and videos!
Facebook: Finding God in the World of Video Games
Twitter: @FindingGodIn_VG
Instagram: Finding God in Video Games
YouTube: Finding God in the World of Video games
Video versions of our articles are available here: