This week's Nintendo Direct was chock full of news and updates on some of our favorite franchises, but the announcement of a full HD remaster of Legend of Zelda: Skyward Sword has to be the biggest surprise of them all. While most of us were eagerly anticipating a few new morsels of information on the next chapter of Link's story, Nintendo once again swerved us by dropping this unexpected re-release in just a few short months. Most of the time I am not thrilled with repetitive releases of the same game over and over and OVER again (I am looking right at you Skyrim… pretty sure you have been re-released on every possible platform except the Nokia N-Gage). But in this case, I think we will allow it. Many people missed out on playing this excellent title due to its' original release date hitting very late in the life cycle of the Nintendo Wii, and honestly many gamers have just begun to experience the full history of Link, Zelda, and all of Hyrule on the Nintendo Switch through Legend of Zelda: Breath of the Wild. I am still waiting for my Ocarina of Time remake though…
The original release of Skyward Sword on the Nintendo Wii console served as both the predecessor to the masterpiece that is Breath of the Wild as well as a prequel for the entire Zelda franchise. The origin story of everything from the Master Sword to the Triforce itself is locked inside of this adventure, and it is a journey well worth revisiting. While I certainly don't want the Nintendo Switch to simply become a platform for rehashing all of the Wii/WiiU games that didn't achieve their full sales potential in their original incarnation, I also think that making every core title in a franchise as definitive as this one accessible to all gamers is a worthy undertaking. Whether they are remakes such as Link's Awakening or remasters like this one, I think we can all agree that having all of Link's adventures under one roof is a good move. Did I mention that I am still waiting for Ocarina of Time and Majora's Mask to be remade? C'mon Nintendo… just take my money already.
In the gaming industry resurrections happen all the time. They give a developer the opportunity to cash in a second time on a popular title, revitalize a dead license by reminding people of an older title's significance, or simply test the waters for the continuation of a franchise by releasing a low budget remake that checks the pulse of the gaming public for interest. Many of the games we enjoy today are simply improvements on a concept that was originally launched decades ago, with a new visual coat of paint obscuring the fact that we are essentially playing the same game under a different name. But in our everyday life, resurrections are simply not a part of our reality. Death tends to be pretty absolute, and it impacts each of us many times throughout our life span. So when God decides to perform a re-release, it is pretty significant and certainly warrants a deeper review of the circumstance. Get your head lamps, magnifying glasses, and shovels ready… it is time to do some digging.
In John 11 we find the reference to the resurrection event that would act as the catalyst for Christ's betrayal and death. Up until this point Jesus had been a serious annoyance to the religious leaders of the day, but as we see in verse 53 this singular act raised the stakes from a bitter religious rivalry to a literal death sentence.
John 11:53 Then, from that day on, they plotted to put Him to death.
So… why did this change everything? It was not the first time that Jesus had performed a significant, publicly displayed, supernatural display of His power… as a matter of fact it was not even the first time He had brought a dead person back to life. So what was different this time? We will have to dig deeper for our answers… maybe we should start at the beginning and retrace His steps.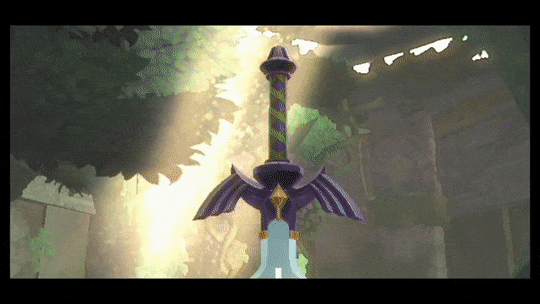 John 11:1-6 Now a certain man was sick, Lazarus of Bethany, the town of Mary and her sister Martha. It was that Mary who anointed the Lord with fragrant oil and wiped His feet with her hair, whose brother Lazarus was sick. Therefore the sisters sent to Him, saying, "Lord, behold, he whom You love is sick." When Jesus heard that, He said, "This sickness is not unto death, but for the glory of God, that the Son of God may be glorified through it." Now Jesus loved Martha and her sister and Lazarus. So, when He heard that he was sick, He stayed two more days in the place where He was.
So we SEEM to get our answer in verse 4… Jesus plainly says the purpose of this sickness was not death, but to glorify God. And as soon as Jesus realizes that His dear friends are in trouble and His follower Lazarus was hurting, He immediately hopped on a plane to save him. Wait… no, that's not what happened. He told Peter to get a fast boat and they sailed directly to Lazarus's house… no, that's not it either. As soon as Jesus receives the information that the situation is desperate and His services have been requested, He STAYS TWO MORE DAYS right where He was at. He heard the cry for help, understood how serious it was, and then booked a room at his current hotel for two more nights. That's not the response we would have expected. Most importantly, it's not a response any of us would have wanted. And once Christ finally decided to hit the checkout button on His remote, He revealed to His disciples that He was already painfully aware of the situation they were heading towards… He was going to be far too late to perform a healing.
John 11:14-15 Then Jesus said to them plainly, "Lazarus is dead. And I am glad for your sakes that I was not there, that you may believe. Nevertheless let us go to him."
This is already a lot to process… Jesus finally heads toward Lazarus once the deadline had expired and those who were counting on Him had been completely let down. Christ had previously displayed exceptional urgency to provide healing to others, and He had even previously demonstrated His ability to heal from a great distance (Luke 7:1-10). He could have intervened in a variety of ways, and deliberately chose not to. His previous recorded resurrections (Luke 7:11-17 and Luke 8:40-56) clearly showed He had the power to bring Lazarus back to life, but He chose to wait until Lazarus had been very, VERY dead, mourned by his family, buried in a tomb, and had begun the process of decomposition. His situation had gone from hopeless to finished… his story over, and his journey complete. Jesus's loyal followers had already resigned themselves to this ending and had accepted it. And that is where the story truly begins…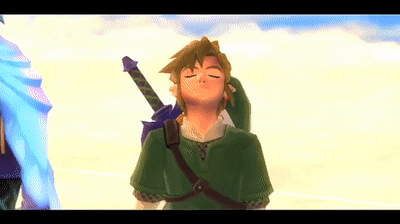 Earlier we tried to gain insight into why Jesus waited to help His friend, and the blunt response we received was to glorify God. When He explained to His disciples why He was glad that He had not been there to prevent this, He explained very directly that it was "so that they may believe". But believe in what? In Him? They already did… and as a matter of fact so did Mary and Martha, the followers He had let down with His seeming lack of urgent response…
John 11:32 Then, when Mary came where Jesus was, and saw Him, she fell down at His feet, saying to Him, "Lord, if You had been here, my brother would not have died."
Both Mary and Martha give this identical response… they believed in Christ and His power to stop this death from occurring. They still called Him "Lord". This was not a matter of their belief in HIM… but in what He was actually prepared to do FOR THEM. Sure, He had brought other people back to life, and certainly He had displayed miracles of healing and provision beyond comprehension. But it is an entirely different thing to believe that He will bring back to life something precious to us that we have already mourned and accepted as lost forever.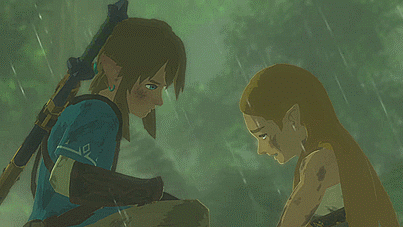 So time for the big question… what have you given up on? What has moved far beyond it's expiration date and you have already let it go, buried it, and moved on physically, mentally, or emotionally? What have you stopped believing He would do for you, so you stopped praying for it, stopped hoping for it, stopped even wishing for it? What is so far dead and gone that even though you still call Him Lord, still love Him, still believe in Him, still serve Him… you no longer believe He can or will change that situation? It's time to move the stone that guards your heart out of the way…
John 11:38-44 Then Jesus, again groaning in Himself, came to the tomb. It was a cave, and a stone lay against it. Jesus said, "Take away the stone." Martha, the sister of him who was dead, said to Him, "Lord, by this time there is a stench, for he has been dead four days." Jesus said to her, "Did I not say to you that if you would believe you would see the glory of God?" Then they took away the stone from the place where the dead man was lying. And Jesus lifted up His eyes and said, "Father, I thank You that You have heard Me. And I know that You always hear Me, but because of the people who are standing by I said this, that they may believe that You sent Me." Now when He had said these things, He cried with a loud voice, "Lazarus, come forth!" And he who had died came out bound hand and foot with graveclothes, and his face was wrapped with a cloth. Jesus said to them, "Loose him, and let him go."
There is a beauty in the reality that throughout all of this Jesus still FELT everything, even though He knew how it was going to end. He felt this deeply in His spirit (John 11:33) and even openly wept (John 11:35)… He was not untouched by their sorrow and pain. He FELT it all. And then He showed them His power over a situation they had given up on and brought Lazarus back to life, an act that would seal Christ's own fate in the process.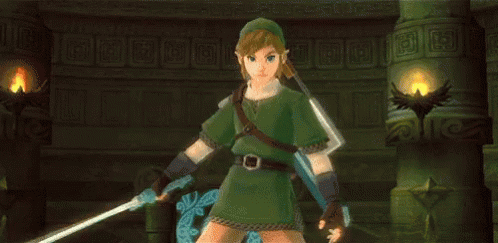 I want to encourage you right now that no matter where you are in your walk with Christ right now, He feels EVERY bit of pain you have endured. He is not sitting on some golden throne far away from our problems, disconnected from our trauma… He has felt it, He has endured it, He cares, and He shares every bit of that burden with us (Hebrews 4:15). And His purpose in waiting is not to increase our pain, but to increase our FAITH. He is not here to simply repeat old miracles, but to do NEW ones beyond our ability to comprehend (Isaiah 43:19). So what is your "Skyward Sword" that has been relegated to your archives? What is your origin story that you have decided is better off left in the past, discarded, and moved on from? What miracle have you gotten tired of believing for? What dream have you buried? With the Lord, it is never truly OVER… and your unanswered prayer, impossible situation, or dead dream is not the end of the story (Luke 18:1). Renew your faith in Him today, roll away that stone, and allow Him to be glorified in your situation… your story is not over yet, and even your "Skyward Sword" origin story still has another breath in it if you will believe…
Like us? Follow us on Instagram, Twitter, Facebook, or YouTube for our articles and videos!
Facebook: Finding God in the World of Video Games
Twitter: @FindingGodIn_VG
Instagram: Finding God in Video Games
YouTube: Finding God in the World of Video games
Video versions of our articles are available here: