I have measured games in a variety of ways over the years, but there has always been one constant in my video game "value" system. As a game case would finally settle into my bookshelf for the final time, my final reflection would often be the crass yet practical question, "Did I get my money's worth?". When debating the merits of gaming with friends who were unappreciative of this medium, I would often point out that as a measure of enjoyment per hour a $60 video game was a VASTLY superior investment to a $15 movie ticket or a $20 Blu-Ray disc. Why? Because these games carried anywhere from dozens to HUNDREDS of hours of unique content compared to the 1-3 hours of enjoyment one could wring out of a cinematic experience. Like a crazed mathematician I would argue my point with such buzzwords as replayability, alternate endings, entertainment value per dollar spent… and win or lose, I always ended up leveraging the length of the game as a core differentiator between the superiority of games to other forms of non-interactive media. And anytime someone would bring up their "ace in the hole" such as Harry Potter, Lord of the Rings, or any other lengthy work of written or video based content, I had a secret weapon that could demolish even the thickest of tomes.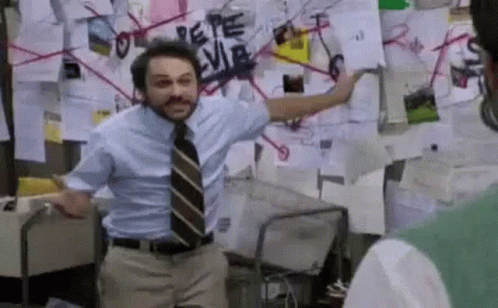 The game? Elder Scrolls Oblivion. The amount of time I personally put into it? Oh… over 300 hours. EASILY. Then I stopped counting. And the funny thing is, Elder Scrolls isn't even a genre or gaming I had previously appreciated. I am more of a sci-fi guy… but the sheer volume of content, the monstrous open world, the massive amount of choices and options that existed simply grabbed hold of me and didn't let go until the Shivering Isles expansion was finally completed. It was the first game I had ever gotten EVERY achievement for, and when Oblivion was finally laid to rest it had become my new standard-bearer for all future gaming experiences. I would frequently use it as the measuring stick for future games…"Yeah, it's pretty good, but it's no Elder Scrolls. I beat it in under 30 hours". And for years, I expected my games to have not only depth and creativity, but enough length to justify my purchase for weeks and months to come. But then… something changed.
The combination of becoming a husband, a parent, taking on higher responsibilities at my job, and also writing and recording these articles and videos started leaving a whole lot less time on the table for my gaming hobby. I still love playing games and spending time in the remarkable worlds that they have generated for me, but to be honest I don't really have the option to sink 300 hours into one single game anymore. There are a few exceptions that exist from time to time, but my taste nowadays is decidedly a little more compact. I am much more appreciative of short games and some of the indie titles that exist simply because I have a much higher chance of actually completing a game like Tacoma, Inside, or Untitled Goose Game and seeing the ending. And my concept of value has changed as a result, and in my current station in life I would much rather pay $15-$20 for a three to four hour experience that I will actually finish rather than $60 for hundreds of hours of content that I will probably never get to experience anyway.
It would be easy to make a simple generalization regarding the shift in priorities that we all experience in life as our station in life changes, but like any good Transformers commercial, there is more to this than meets the eye. The truth is that this is more than simply a matter of having increased responsibilities as I grow older… it also hints at a spiritual truth that was revealed many thousands of hours of gameplay ago, from the guy that has battled his fair share of giants in the open world… King David.
I would assume that most of us are familiar with the infamous battle between David and the giant Goliath, marking the beginning of this young shepherd boy's military career. But David's FINAL recorded battle with a TOTALLY different giant is not quite as widely known. David's career as a soldier was effectively book-ended with two epic " boss fights"… one that went really well, and the other, not so much. It could be that "David and Goliath" just rolls off the tongue a little easier than "David and Ishbi-Benob", but I have a feeling that it is more about the way this battle ends than simply the lack of a marketable name…
2 Samuel 21:15-17 When the Philistines were at war again with Israel, David and his servants with him went down and fought against the Philistines; and David grew faint. Then Ishbi-Benob, who was one of the sons of the giant, the weight of whose bronze spear was three hundred shekels, who was bearing a new sword, thought he could kill David. But Abishai the son of Zeruiah came to his aid, and struck the Philistine and killed him. Then the men of David swore to him, saying, "You shall go out no more with us to battle, lest you quench the lamp of Israel."
David entered the battle the same way he had many times before, but this time things went quite a bit differently for the aged king. David engaged the same Philistine army in battle that he had dispatched previously, led by yet another giant, and David could have been forgiven for feeling a sense of "deja vu" as he entered the fray. But this was not his battle to win, and David was not suited for this particular round of Mortal Kombat. David's story was about to end at the point of Ishbi-Benob's massive spear when one of his chief soldiers, Abishai, swooped in with the proverbial "wrestling hot tag", tagged into the match and saved David's life.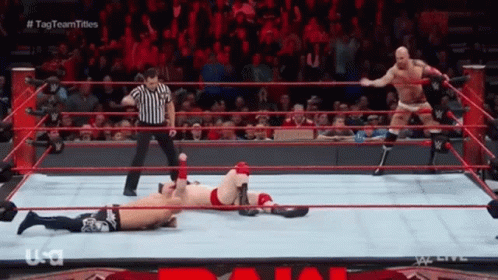 David was still the anointed king of Israel by the Lord with a large destiny to fulfill, but his days as a soldier at the forefront of the battle were behind him. Even David's loyal soldiers recognized that this particular phase of David's life was not only in the past, but that he was risking his critical role as the king by engaging in battles that belonged to others now. His role had changed, and while killing enemy giants was still very important to the continued protection of the kingdom, it was now a job for Abishai and the other soldiers in the Israeli army to finish that work. David was responsible for leading the people from the throne, and he had to leave the battlefield to those who were just beginning their military careers.
I am always excited to hear about the massively long and epic gaming blockbusters of the future, but at this stage of my life I know that those battles are not often going to be mine to fight. Those adventures belong to the next generation of gamers, or those who are in a position to spend all of their gaming time in only one gaming conflict. In order to continue to write and record these articles and videos, I have to ingest games in bite-sized chunks, rarely getting to finish the meal. And if I want to keep my job and be present in the lives of my family and friends, I don't get as many opportunities to play as I once did. All of these games, both long and short, have their place in a gamers library… but they are only the correct fit for each one of us depending on our current needs, goals, and position in life.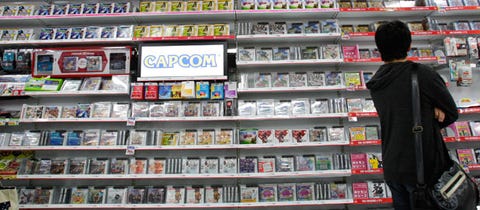 The same is true in terms of how God uses us. John the Baptist may have understood this better than anyone… for a time he was the most well known evangelist on the planet. He was the ONE human being entrusted with baptizing Jesus Christ and setting up His ministry for success. But as Christ's influence and outreach grew, his older cousin John's ministry began to evolve into it's next iteration. John didn't cease to have value to the kingdom, but he was reaching his "sunset" point. And the most important thing he could do now was insure a successful transition of his disciples to the King whose path he had been trailblazing for years.
John 3:26-30 And they came to John and said to him, "Rabbi, He who was with you beyond the Jordan, to whom you have testified—behold, He is baptizing, and all are coming to Him!" John answered and said, "A man can receive nothing unless it has been given to him from heaven. You yourselves bear me witness, that I said, 'I am not the Christ,' but, 'I have been sent before Him.' He who has the bride is the bridegroom; but the friend of the bridegroom, who stands and hears him, rejoices greatly because of the bridegroom's voice. Therefore this joy of mine is fulfilled. He must increase, but I must decrease.
John the Baptist understood that as the Lord takes over our lives, He also dictates our path… both to the top of the mountain as well as down through the valley. King David had been a VITAL soldier in the army of the Lord, but he had to move on to the next part of his calling and understand that while both the role of soldier and king are important, his time as a soldier had ended if he wanted to fully inhabit the role of king. And the Lord does the same with each of us, moving us from one station in life to the next with the expectation that we understand there is EQUAL value in each of these areas, but we don't get to choose which season we are in or in which order we occupy them. As David's son Solomon wisely noted in the book of Ecclesiastes, to everything there is a season…
Ecclesiastes 3:1-8: To everything there is a season, A time for every purpose under heaven:

A time to be born, And a time to die; A time to plant, And a time to pluck what is planted;
A time to kill, And a time to heal; A time to break down, And a time to build up;
A time to weep, And a time to laugh; A time to mourn, And a time to dance;
A time to cast away stones, And a time to gather stones; A time to embrace, And a time to refrain from embracing;
A time to gain, And a time to lose; A time to keep, And a time to throw away;
A time to tear, And a time to sew; A time to keep silence, And a time to speak;
A time to love, And a time to hate; A time of war, And a time of peace.
Perhaps your current season isn't necessarily to your liking… maybe you loved the season that you were previously in, but you are not enjoying the uncomfortable and unwanted transition into the next one. MANY times I have found that I don't always appreciate the season I am currently in until I am in a new one that I am enjoying even LESS. The good news is that none of these seasons are permanent, but they DO all serve the larger mission we have been called to. Regardless of whether we are occupying the role of a frontline soldier or a king, a trailblazer or a path marker, as long as we remain obedient to the Lord's call on our lives He will insure that each season serves the unique purpose it was designed for. There is a season for long games, and for short games… deep experiences and casual ones. To every game, and to each and every one of us, there are MANY seasons. It is up to us to submit to the will of the One that set each of these seasons in place as He gives us the wisdom to gracefully move from one to the other while understanding the importance and value of each and every one.
Like us? Follow us on Instagram, Twitter, Facebook, or YouTube for our articles and videos!
Facebook: Finding God in the World of Video Games
Twitter: @FindingGodIn_VG
Instagram: Finding God in Video Games
YouTube: Finding God in the World of Video games
Video versions of our articles are available here: