There was a knock at my door… a knock that I was not expecting. Certainly in the circumstances the world is currently in, there is no way someone is expecting THIS particular form of business to go on as usual. But yet there it was… a gentle knocking on the door that I KNEW would coincide with some out-stretched hands searching for something sweet on the other side if I opened it. Should I pretend I'm not here? No… they already know. They can see the telltale signs of my activity. In a panic I scurried around to see what I had available to meet this unexpected demand… mostly out of fear because I don't know what will happen if I disappoint them. I've heard stories… cautionary tales that made me eager to remain on their good side. I gathered together whatever meager pittance that I could find laying around… I could only HOPE this would meet their demands as I prepared myself for the worst. I added the funds to my virtual wallet, clicked a few more buttons, and presto… I added the additional DLC characters for Super Smash Brothers. WHEW… that was a close one. Yet another game that I already fully paid for that is asking for MORE money for additional content… I just don't know what they will do if I say NO. I'm thinking it will be more trick than threat.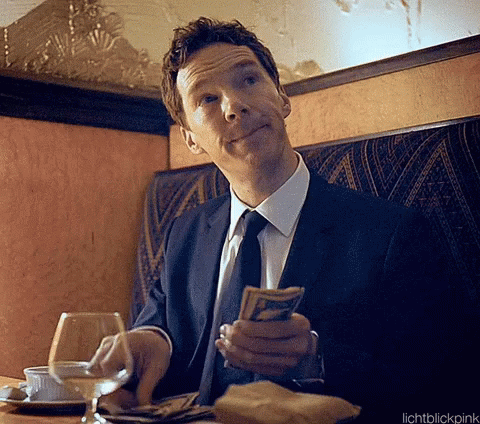 I am accustomed to being asked for more money from my favorite games now and then… honestly, at this point it's almost an expectation. Did you enjoy Mass Effect but wish the ending wasn't horrible? Give us more money and we will fix that for you with this handy dandy Citadel DLC! Finish Fallout? Noooo… you just THOUGHT you did. We are gonna need your credit card information if you want to see what happens next in this Broken Steel expansion, though. More multiplayer maps, additional characters, and full-on epilogues are often available as developers continue to try to monetize their passion projects for as long as possible… but then there is Ghost of Tsushima completely raising the bar with their new "Legends" expansion. This expansion takes an already excellent game and adds all new cooperative modes for the low low price of…. wait for it…. FREE. As in ZERO dollars. Not a dime. No coupon codes, no subscription you have to cancel at a later time… just FREE. Now THAT is a concept I thought had died off back when Syphon Filter was still considered a franchise.
Ghost of Tsushima was already a fantastic swan song for the PS4, with developer Sucker Punch bringing an incredible open world adventure to life and reinvigorating the single-player samurai genre. The addition of these new co-op modes add an almost entirely new experience, with the addition of specific co-op missions as well as a new "horde" mode that supports up to four players. Oh… did I mention that it is all FREE yet? Suddenly it doesn't feel quite so lonely to be Jin Sakai…
In our every day lives it would sure feel nice to be able to randomly summon co-op partners to help us out in the battlefields of life… and while many of us may have the luxury of friends, family, spouses, or other spiritual advisors that they can depend on, there can be some challenges there as well. First of all, not all of us have the benefit of those relationships, and even if we do they may not necessarily be the optimal co-op partner for the situation we are faced with. Often even those with the best of intentions may end up hitting us with some good ol' fashioned "friendly fire" in their attempt to help us out, and inadvertently make our situation worse. The fact is that even the best trained, well-educated, and well-meaning co-op partners in our lives are still HUMAN, and as such are capable of getting it wrong. Fortunately, that is NOT the only option we have been provided.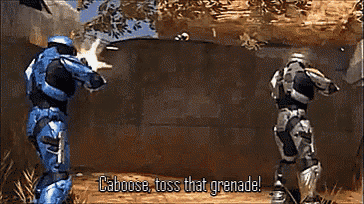 Most of us are very familiar with the part of Hebrews 13:5 in which the Father states, " I will never leave you nor forsake you". But many times we are struggling with more than mere loneliness.. we need HELP. And not just any help… help that will actually help us get THROUGH the situation we are in. I can watch all the online videos that exist on how to beat a game, I can read the strategy guide, and my friends can give me enough advice to fill all of the remaining space on my hard drive… but sometimes what I really want and need is for someone with a greater skill level than my own to plug their controller in, jump in alongside me, and help me fight these battles. And fortunately for us, that is just what we have. Just before His crucifixion, Jesus began explaining to His disciples what was coming next. The departure of the physical manifestation of God on this earth would open up the door for another Helper to arrive on the scene…
John 14:16-17 And I will pray the Father, and He will give you another Helper, that He may abide with you forever— the Spirit of truth, whom the world cannot receive, because it neither sees Him nor knows Him; but you know Him, for He dwells with you and will be in you.
You have probably heard of Him under different names… the Holy Ghost, The Holy Spirit, the Comforter, the Spirit of God… but the word used to describe Him here is the Greek word "paraklétos", and the meanings here are a lot more helpful than simply the title. The word is derived from the joining of two separate words, "pará" meaning close beside, and "kaléō", which is a legal term that refers to someone who makes the judgment call. Basically this insinuates a legal advocate, and the further definition is an advocate, intercessor, comforter, or helper. So let's break this down a little… Jesus is explaining to His followers that He is going to return to the Father in heaven because another Advocate and Helper… a new co-op Partner… is coming. Jesus chose to come to earth as a human, and chose to limit Himself to the physical boundaries of the human body, meaning He could only be in one place at one time. But THIS Helper that was being sent would live IN us. And to what purpose? We see that a few verse later…
John 14:26 The Helper, the Holy Spirit, whom the Father will send in My name, He will teach you all things, and bring to your remembrance all things that I said to you.
The Holy Ghost, the Holy Spirit, the Comforter, or however you prefer to refer to Him… He is our co-op Partner in life that exists for more than mere companionship. He is a free gift to all believers in Christ, the ultimate in free downloadable content, and He lives IN us to HELP us through this life. And if you think that you can walk this Christian life without Him I have news for you… even Jesus Himself required the direction of the Holy Spirit to complete His path as we see in Luke 4…
Luke 4:1 Then Jesus, being filled with the Holy Spirit, returned from the Jordan and was led by the Spirit into the wilderness
If JESUS needed the Spirit of God to live in Him and guide Him, then I think it is safe to say we need this co-op partnership as well. I don't know about you, but I can use ALL the advocates I can get. So let's get practical… we ALL need help. We ALL need the assistance of the Lord in our day to day lives, and He has promised us that His Spirit lives in each and every believer to provide us with the ultimate co-op Partner… One that will never leave us. So why do we still struggle? Because the greatest teammate in the world cannot stop us from our own self-destructive decisions if we don't YIELD control to them. Not in the middle of the match, not right before we lose… but from the beginning to the end.
I have had the benefit of playing with some truly talented gaming teammates over the years… people who had already played through what I was about to take on and had developed a successful strategy for surviving. I remember the first time I took on the Leviathan raid on Destiny 2 I had NO idea what I was doing. Fortunately, I was playing with some friends who had already successfully completed it several times and knew the exact strategy necessary to succeed. It would make no sense for me to ignore their advice and simply think we would win through a combination of their expertise and my raw determination. For us to win as a team I had to yield my own desires and submit to their play-style, even if it was not MY natural way to play or even the class I wanted to play as. They knew what it would take to succeed, they knew which weapon loadouts would lead to success, and they knew exactly where I needed to stand and which target I needed to aim for. All I had to do was listen, yield, and obey.
The Spirit of God is the most critical co-op partner we will ever have, and without yielding control of our minds and bodies to Him we will never achieve any of the plans the Lord has for our lives. If you are wondering if you have been yielding yourself to Him, there is a very simple test in Galatians chapter 5 that shows us if we have been successfully demonstrating that we have yielded control of our minds and bodies to Him…
Galatians 5:22-24 But the fruit of the Spirit is love, joy, peace, longsuffering, kindness, goodness, faithfulness, gentleness, self-control. Against such there is no law. And those who are Christ's have crucified the flesh with its passions and desires.
Sometimes we may feel alone and in need of help and guidance, but we are NEVER truly alone. And the support that we need is not going to be found in a sub-reddit, an Instagram picture, a Facebook post, a self-help book, or any other of the massive amount of well-meaning attempts to provide guidance and support that mere humans can produce. People are great for providing tangible, physical comfort and support but they are no substitute for the wisdom of the Eternal. Only through yielding our mind and body to the Spirit of God can we gain the insight of the co-op partner who not only knows our path, but CHOSE it specifically for us. Each of our paths are unique and only HE knows which of us are best suited for the role of tank, healer, mage, or archer in each battle we face. And when we EACH yield ourselves to His control, it is then and ONLY then that we will find the joy, peace, and victory that He has promised us!
Like us? Follow us on Instagram, Twitter, Facebook, or YouTube for our articles and videos!
Facebook: Finding God in the World of Video Games
Twitter: @FindingGodIn_VG
Instagram: Finding God in Video Games
YouTube: Finding God in the World of Video games
Video versions of our articles are available here: